Film and Television
Find a programme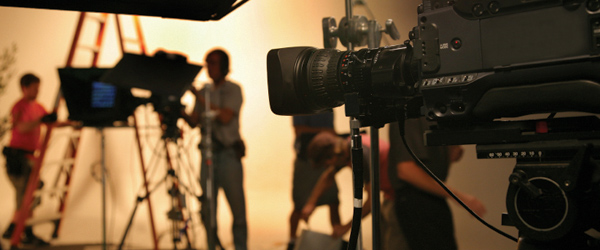 Run by
Faculty of Arts

Awards available
PhD , MPhil
Programme length
MPhil: One year full-time;
two years part-time
PhD: Three years full-time;
six years part-time
Part-time study available
Yes
Open to international students
Yes
Number of places
Not fixed
Start date
January 2016 (2015/16 fees apply)
September 2016
January 2017
Programme overview
The Department of Film and Television offers supervisory expertise in a wide range of subject areas, including British cinema, classic Hollywood, television drama, comedy, animation, and documentary. The department has particular strengths in historical research, audience studies, film theory, and aesthetics, and offers the opportunity for practice-based research as well as the traditional written dissertation. Where research proposals span various disciplines, a supervisory team can be assembled across departments and faculties to meet the needs of the project.
Fees for 2016/17
Full time fees
UK/EU

£4,121

Overseas

£14,200
Part time fees
UK/EU

£2,061
Fees quoted are provisional, per annum and subject to annual increase.
Funding for 2016/17
The University of Bristol is part of the South, West and Wales Doctoral Training Partnership (SWW DTP). The partnership is a collaboration of eight leading research universities and partners from the creative economy, working together to develop the arts and humanities researchers for the future. The SWW DTP will be offering studentships for September 2016. For further information on funding opportunities available at the University of Bristol, please see the Faculty of Arts funding pages.
Further information on funding for prospective UK, EU and international postgraduate students.
Entry requirements
MPhil: An upper second-class degree (or international equivalent).Please note, acceptance will also depend upon evidence of your readiness to pursue a research degree.
MPhil/PhD: A pass at Masters level (or international equivalent).
See international equivalent qualifications on the International Office website.
Application method
Online application form
English language requirements
Profile C
Further information about English language requirements
Admissions statement
Read the programme admissions statement for important information on entry requirements, the application process and supporting documents required.
How to apply
Application deadline:
1 August 2016 for September 2016 start
1 December 2016 for January 2017 start
Research groups
There is a lively postgraduate community in Film and Television which runs the Postgraduate Film Club, and shares research through regular research student coffee mornings and an annual symposium of current postgraduate research. The department has a termly programme of research seminars and public talks, and leads a regional research group, Screen Research, which organises workshops on topics across film, television and screen media.
Careers
A large number of graduates from this programme develop careers in higher education or work on high level research projects in the field of Film and Televsion; some graduates take up careers in film directing and video recording operations.
Staff profiles
Dr Alex Clayton, (Senior Lecturer), Aesthetics of screen comedy; film criticism and the appreciation of film style; Hollywood cinema; the body in performance; the work of relatively neglected or underappreciated filmmakers; tone, perspective, intention, rhetoric.
Dr Pete Falconer, (Lecturer), Censorship; contemporary Hollywood and other popular cinemas; film genre; film style and aesthetics; film violence; horror; music in film; the forms and genres of popular cinema, primarily in relation to Hollywood; the theory and practice of intertextuality.; the Western.
Dr Jacqueline Maingard, (Reader), African cinema (especially South African cinema); colonialism; documentary film theory and practice.; issues of identity and the cinema; Third Cinema.
Dr Kristian Moen, (Senior Lecturer), American cinema from the 1910s and 1920s; consumer culture and spectacle; contemporary Hollywood; early French cinema; fairy tales; fantasy cinema and modernity; intermediality; new media and pre-cinematic technologies; silent cinema. 
Dr Angela Piccini, (Senior Lecturer), Documentary and television studies; material excess, location and networks, creativity and archaeological sensibilities; mediatized achaeological practice and performativity, centring on contemporary achaeologies (in and of the ' present' ); mixed-mode research ; philosophies of time-space.
Dr Helen Piper, (Senior Lecturer), British broadcasting and television drama, including: representations of class; British television detective series; dramatic performativity in factual television; memory, nostalgia and cultures of television viewing.
Professor Sarah Street, (Professor), Audiences and film reception; British cinema; film costume and accessories; film preservation and restoration; film star studies; genre and gender studies; Hollywood cinema; set design and the histories, aesthetics and economics of colour cinema; silent cinema history.