Mental Health Advisory Service
Our service is a referral service to help you if you have complex mental health difficulties, such as a diagnosed or emerging severe and enduring mental health difficulty.
You must be referred to us by your doctor at the Students' Health Service or by one of our Student Counselling Service counsellors.
Examples of complex mental health difficulties
harming yourself deliberately which has resulted in injuries that need medical attention
losing a sense of reality
having very unusual beliefs
rapid weight loss
having plans for suicide or previous suicide attempts
confused or disturbed thoughts that may not make sense to you or others
major changes in mood
feeling out of control
impulsive behaviour that causes you harm
seeing or hearing things that other people don't
About the staff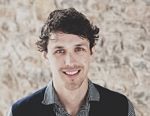 David Sibley - Lead for MHAS. Full-time.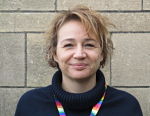 Nicky Bacon - Mental Health Adviser. Part time: Monday Tuesday, Wednesday, Thursday.
Polly Powell - Mental Health Adviser. Part time: Tuesday, Wednesday, Thursday, Friday.
More about the MHAS staff
What motivates us?
We believe in the potential of all students to have a fulfilling university experience
We believe that students with severe and enduring mental health difficulties have the right to appropriate support and this can enable them to succeed
We believe that proactive interventions make a difference
We know that people can learn to manage their mental health problems
If you are referred to the Mental Health Advisory Service
You will be invited to an initial consultation with a Mental Health Advisor.
Your mental health consultation
At your consultation your advisor will explore the aspects of your mental health you are struggling with.
They will discuss your mental health history, and anything currently putting you at risk. They will create a care plan with you.
Your care plan
Your care plan will focus on your strengths and help you find the right support at University and in the wider community. This might include liaising with other services, such as those provided by the NHS and signposting you to other services and resources that might help you. MHAS blank care plan (Office document, 131kB)
Things to bring to your consultations
any care plans that have helped you in the past
contact details of people and services that support you, (eg. NHS services at home, current personal tutor etc)
Support available after your mental health consultation
If you need further support after your consultation we can offer a further care planning session and targeted time bound sessions.
Confidentiality and consent
We follow the Student Counselling Service's confidentiality policy.
During your initial consultation we will discuss who you are happy to give us consent to liaise with.
To get the most from our service, we encourage you to share your care plan with everyone supporting you. This is your decision.
The amount of support we can offer will be limited if we do not have permission to work with other services that support you.
How the service might help you
Read Simon's story to find out how our service might be able to help you.