Further information for academic staff
Below are the answers to some frequently asked questions from academics about the Development Review process.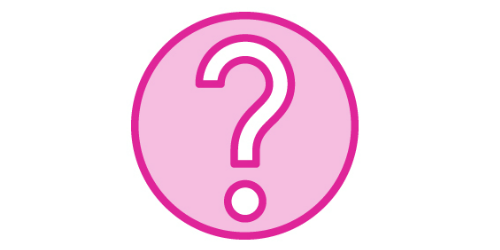 Can I change my assigned reviewer?
Where a reviewee genuinely feels that their allocated reviewer is not best placed to review their work or would not enable a productive and helpful dynamic, they may discuss the possibility of changing their reviewer with their Head of School / Division or another appropriate manager.
If you need your Reviewer to be changed, please contact the Staff Development Team who will be able to update your form in Develop: sd-course@bristol.ac.uk
How does Development Review fit with promotion and progression?
The review discussion provides an ideal forum for discussion on matters such as eligibility for progression/promotion; career development aspirations/opportunities; training and development needs/aspirations; barriers to performance. Individuals should take the opportunity to be frank about concerns, reservations, or perceived development needs to enable their Reviewer to provide relevant support. We have heard that there are some concerns that such openness might negatively impact on an individual's promotion or progression - the Development Review conversation is confidential and information shared in this context will not be taken forward into consideration of promotion or progression cases.
I'm a Professor and set my own targets over a 2-3 year period - how can I document objectives annually?
The Development Review forms in Develop will be available for 1 calendar year - the new forms will become available in January each year, so you may easily copy over any ongoing information into the new form. It is still advised that you take part in an annual review conversation to discuss current progress, shorter- to mid-term goals and wellbeing at work.
I lead a large research project – my researchers know what's expected of them. Do they need a Development Review?
The University of Bristol is interested in supporting staff in their careers, even if their contracts are associated with fixed research funding for their current research project. Development Review is not only about consideration of current objectives, but also about planning for the longer term and career next steps. The University wants to keep and develop its researchers wherever possible and DR is an effective mechanism to ensure this happens. Academic lead and project profiles can only be enhanced if you and your projects are viewed as a positive springboard for developing and employing world class researchers.
I'm a researcher and would rather have my review with my PI than the Centre Head. Can I ask for this?
Your Head of School is asked to make decisions around who is best to review whom. Generally for Pathway 2 staff the PI will be the reviewer. If you are concerned about the reviewer you have been allocated, you are able to request a change – in the first instance you should speak to your Head of School to discuss.]
The Executive Team in your School can then update your Development Review form in Develop, or as the Staff Development Team to do so: sd-course@bristol.ac.uk
I'm a researcher working across two research projects. How will my Development Review incorporate this?
You should talk with each of your PIs to agree a way forward that best suits you and the needs of the University. If you wish to carry out two review meetings, you can request an additional Review form by contacting the Staff Development Team: sd-course@bristol.ac.uk
I am moving to a new research project soon. Should I wait and have a Review with my new PI?
If your Development Review is due you should have the conversation with your current reviewer. There's never been a more key time for you to have a review conversation! It will give you the opportunity to take stock of your achievements and think carefully about your future plans. When you move roles you will then be incorporated into the review cycle of the new area, which may mean having another review for the new role in the same year - but these conversations will only help you to think about your current and future objectives.