Events for technical staff
You can find information here about special events and conferences for technical staff at the University of Bristol.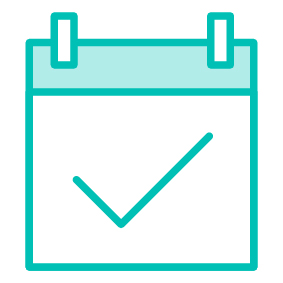 What else is going on?
If you know about an upcoming event relevant to technical staff, let us know!
It could be something in your area of the University, an external conference or something relevant happening in Bristol.
Get in contact with Allison McRitchie at allison.mcritchie@bristol.ac.uk to discuss advertising it on this page.
There are currently no upcoming events for technical staff.
Please check back for future events, and information about the 2019 UoB Technicians' Conference.
UoB Technicians' Conference 2018
Friday 14th September 2018, 9am - 4pm
Bristol Marriott Hotel City Centre, 2 Lower Castle Street, Bristol, BS1 3AD
Join us for the Technicians' event of the year - the the 6th Annual UoB Technicians' Conference! This year's conference features Technician Speed Seminars, a range of workshops, 30 + suppliers and exhibitors and Aardman Animations guest speaker Dave Alex Riddett! Book your place now.
TEAM: Together Everyone Achieves More - programme
9:00 - 9:45
Registration
9:45 - 10:15
Welcome and Technicians' Commitment - Pro Vice-Chancellor, Professor Nishan Canagarajah
10:15 – 11:15
Technician Speed Seminars
11:15 – 11:45
Tea/Coffee and Snacks
11:50 -12:20
Workshop A/C (pre-booked) *
12:30 - 13:00
Workshop B/C (pre-booked) *
13:00 - 14:15
Lunch** / Exhibitors Stands
14:15 - 15:00
Keynote Speaker - Dave Alex Riddett, Director of Photography, Aardman Animations
15:00 -15:20
Green Impact Awards
15:20 - 15:30
Prizes from exhibitors
15:30 - 16:00
Closing Address - Fred Hale / Bar opens
Map:
https://goo.gl/maps/wApwbgtNv3y
Tickets:
Please register for 1 x Delegate Ticket and your choice of workshops. Workshops A and B will run twice during the day. Workshops C are longer and will run once.
*You can choose 1 x Workshop A and 1 x Workshop B, or 1 x Workshop C. You do not have to attend a workshop if you do not want to, but space is limited so make sure you book a ticket if you would like to attend one.
For ticket queries please contact Tom at thomas.hathway@bristol.ac.uk
Dietary and access requirements:
**If you have any special dietary or venue access requirements please contact Charlie Tanner at charlie.tanner@bristol.ac.uk