John Fennell
Commendation for Dr John Fennell - School of Experimental Psychology
Supervisor: Dr Roland Baddeley
Funding: EPSRC Studentship and MRC Studentship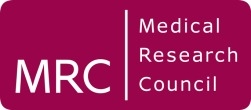 PhD project: An Expected Utility Theory that Matches Human Performance
Most theses make small but significant progress in a single area. Given that part of the role of the PhD is as an apprenticeship, this is fair enough. Some students make real and important progress in one area, but this rarer than one might hope. The thesis of John Fennell made real and potentially important progress in four areas.
The first concerns what representation we use to make "gut based" choices. Using a statistical analysis of internet blog data he showed that, as well as utility (or reward), people also represent the risk and the uncertainty associated with every possible object of choice. His second two results concern how we make choices where recent work has been taken to indicate that we are biased and inefficient. He showed that both how we interpret probability statements and evaluate options, is consistent with the optimal (Bayesian) solution, as long as we recognise that these choices are made under extreme levels of uncertainty. His last contribution was to explain why across multiple languages we only have 11 basic colour terms. John showed that 11-15 colours constitutes the minimum description length (the best) solution for describing the colours in our world: colour categories are not the result of our language being imposed on sensation, or the idiosyncrasies of our early perceptual system, but are actually out there in (the statistics of) the world.
Biography:
I grew up in Ringwood, a small market town on the edge of the New Forest, leaving school in the late 1970's with little in the way of academic achievement, and becoming an indentured apprentice for a company that restored vintage Rolls Royce and Bentley motor cars. I moved to Bristol in the early 1980's for a course in computing and then worked in commercial software houses, in roles from programmer to Technical Director/CTO, until I started a full time undergraduate degree in Psychology and Philosophy here, at the University of Bristol. My last commercial role was a main Board position for a small group of companies in Bristol. As with many small companies I gained experience in most aspects of running the business, including legal and financial matters, being responsible for the negotiation and purchase of two business units from ICL (International Computers Limited) before it was sold to Fujitsu.
Over my commercial management career I developed an increasing interest in why people make the choices they do in certain circumstances and this interest eventually provided the impetus to study Experimental Psychology. In essence, my PhD thesis argues that a form of the expected utility hypothesis is both an appropriate characterisation of rational choice and descriptive of behaviour, provided that the abstract concept of utility includes both risk and uncertainty, as well as reward. During all of my studies I have enjoyed the environment that Bristol University offers and found it conducive to successful outcomes; particularly as a postgraduate, this has allowed me the space and freedom in order to develop and complete my thesis. I am currently beginning my first post doctoral research role and hope to be able to develop as an academic and researcher.