Short-term memory
Short-term memory capacity is a core component of working memory. There are at least two types of short-term memory store. In the following resources, we will explore verbal short-term memory, and visual (or visuo-spatial short-term memory).
In this video, Professor Chris Jarrold (University of Bristol) and Dr Rachael Hayes (North Somerset Council Educational Psychologist) talk about how limited short-term memory may present in the classroom and some techniques to support short-term memory.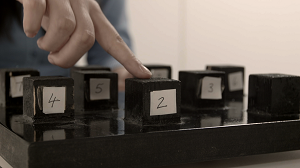 The factsheet provides a little more detail on short-term memory in the classroom and gives references for the video and further reading.
Click here to download Factsheet 2 - Short-term Memory. WM factsheet 2 (PDF, 383kB)
Please email us to be added to a mailing list for updates on our resources.