COVID-19 update
In light of new regulations set out by the UK government and the University of Bristol, BQIT:20 will be evolving into a virtual workshop, which we are looking to run over the same dates of 27-29 April 2020.
We will be making the virtual workshop free to all attendees. If you have paid for registration and/or conference dinners,
you will be receiving a full refund
. Please look out on your email for a receipt confirming your refund.
We would like to highlight that our virtual BQIT:20 is under development, and given the uncertainty of the current situation we can not guarantee that the workshop can go ahead, even online. We will do all we can to ensure this goes ahead, but please be advised that should anything change we will of course let you know with as much notice as possible.
BQIT:20 Venues
Daytime Activities
Our venue this year is a Bristol landmark set on our historic harbourside in the heart of the city. We the Curious wonderfully showcases Bristol's dedication to public engagement with science, technology and engineering.
Our venue on Bristol's harbourside provides the public with the opportunity to interact with exhibits and take part in experiments in a place where "boundaries are removed between science, art, people and ideas".
The panoramic views of Bristol's Harbourside from the event suite provide a stunning backdrop to the workshop.
The main workshop will be held in the event suite on the top floor, with a poster session and exhibition area in the adjoining rooms. Guests will also have the opportunity to view the exhibits situated within We the Curious.
Evening Activities
Guests will have access to the entire ship during their visit, with the option to attend a guided tour, providing a fantastic opportunity to explore and learn about one of Bristol's greatest pieces of innovative design and technology.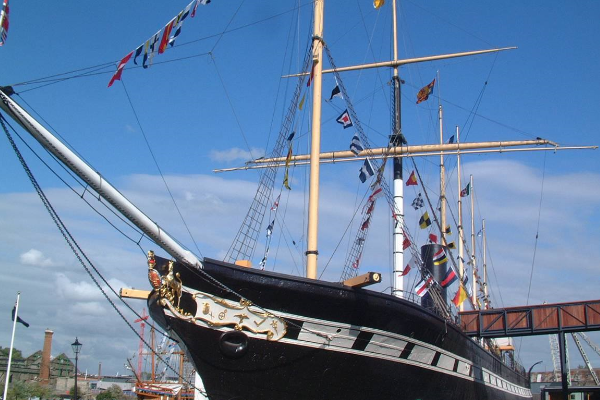 Revolucion de Cuba: Tuesday 28th April
Bristol harbourside's newest restaurant brings you the music and atmosphere of a Caribbean celebration.