View all news
Bristol is best UK university for spinout company success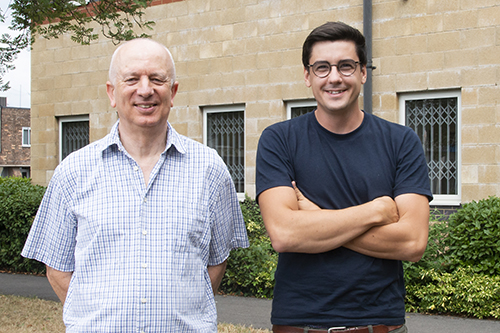 Press release issued: 9 March 2022
University of Bristol spinout companies generate higher average returns on investment than those of any other UK university, a new study has found.
The University Spinout Report revealed that over 20 years the average UK spinout - a business started off the back of university research - generates a return on investment of double the original capital raised.
But Bristol topped the list, with its spinouts averaging a return on capital of 285%. That means that for every £1 invested there was £2.85 of additional value added, compared to an average of £2.30 for other universities' spinouts.
The report reveals that the University of Bristol's most successful spinout of the last decade is Ziylo, which is valued at £616.6 million and was acquired by global healthcare company Novo Nordisk in 2018.
Marty Reid, Director of SETsquared Bristol, the University's world-leading incubator for high growth tech businesses, said: "It is great to see the recognition this report gives to Bristol's entrepreneurial and research talent, from biotech to data science and quantum technologies.
"This success hasn't come overnight and so many teams across the University are instrumental to providing tailored support to ensure our ventures have the best chance to scale.
"What's exciting is that from the inside this only feels like the beginning, with big plans currently underway to deliver a significant step change in innovation and enterprise for both the University and the wider city-region innovation ecosystem."
The University Spinout Report 2021 was produced by IP specialists and Research and Development tax credit experts GovGrant to celebrate the UK's "proud history of innovation".
It is based on analysis of just under 1,000 UK spinout companies, a sample that comprises £19.08 billion of capital invested, 4,489 deals and 1,907 investors.
The top 10 most successful universities for spinout success includes Bristol, Oxford, Imperial, UCL, Cambridge and Dundee.
The pharmaceuticals and biotechnology industry has 8 of the 10 highest-valued spinout companies to come from UK universities in the last decade.
Adam Simmonds, Investment Research Analyst at GovGrant, said: "This report highlights the huge value to the economy of UK universities, as well as their incredible depth of creativity and talent.
"It's no surprise to see pharmaceutical and biotech spinouts feature prominently: the UK is particularly renowned for innovation in these areas. You only need to look at the recent development of Covid-19 vaccines in the UK to see how accomplished we are in pharmaceutical innovation.
"The fact that the top investor in spinouts is a government agency - Innovate UK - shows you the immense faith placed in university research and development. But with 5 out of the top 10 investor groups being venture capital firms, you can also see that the private sector realises just how profitable spinouts can be."
Further information
SETsquared Bristol is a University of Bristol-led tech incubator, supporting founders to grow their businesses and make an impact in the world. It has incubated over 300 companies to date, with over £626 million raised. It supports its companies with bespoke business support, skills and training, an expert network and community of startups and scaleups. It has been named 'Hottest Accelerator in Europe' at The Europas Awards and has three times been awarded 'Global #1 University Business Incubator' as part of the SETsquared Partnership of six centres.
For a list of organisations created based on University of Bristol research, click here.