View all news
Multi-million Euro grant to research the mechanism of viral infection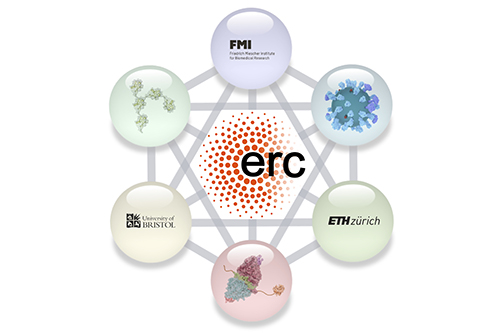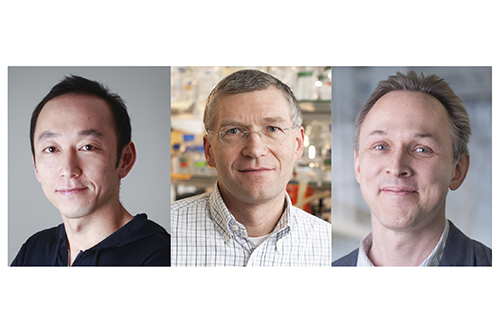 Press release issued: 11 October 2019
The European Research Council has awarded a prestigious Synergy Grant worth €7.6 million to the University of Bristol and Swiss partners, the Friedrich Miescher Institute for Biomedical Research (FMI) and the ETH Zurich, for a joint research project looking at the molecular mechanisms of viral infection.
Regarded as the ERC's most competitive funding scheme, ERC Synergy Grants fund transformative research capable of yielding ground-breaking scientific results.
Yohei Yamauchi, Associate Professor at the University of Bristol's School of Cellular and Molecular Medicine will work alongside Professor Patrick Matthias at FMI in Basel and Professor Jeffrey Bode at the ETH Zurich.
The €7.6 million grant will allow the interdisciplinary team to spend the next six years investigating the molecular mechanisms of viral infection, building fundamental knowledge of cellular regulation and developing new concepts for broad-spectrum anti-viral therapy.
Viruses such as Influenza A and others remain among the greatest threats to human health and are associated with enormous economic impact. Despite their danger and prevalence, and decades of research, little is known about the molecular mechanisms that viruses use to infect mammalian hosts and how they evade the immune system. There are currently few broad-spectrum antiviral treatments, leaving the world's population exposed to pandemic viruses. Recent outbreaks of Ebola, Zika or West Nile viruses demonstrate the continued dangers posed by viral infections.
Using the combined tools of molecular and cell biology, biochemistry, virology, and synthetic chemistry, the multidisciplinary team will investigate the precise mechanisms and cellular pathways necessary for Influenza viral infection and gain fundamental knowledge about their regulation. The team will also test the strong possibility that numerous other virus types, such as life-threatening Zika, Dengue and Ebola viruses, utilise the same pathway.
By identifying the pathways and interactions involved in the infection process – and by showing that blocking them in mice models reduces viral infection – this project will provide a wealth of novel insights and the basis for the development of a new generation of anti-viral therapies.
Beyond virology, this project will lead to important knowledge in cellular regulation, the role of free ubiquitin chains in the stress response and associated pathologies, as well as to the development of new methods for the chemical synthesis of biological molecules.
"These grants foster research at the intellectual frontiers by enabling a small group of leading Principal Investigators to work together in new ways to address ambitious research problems, with an intention to enable transformative research not only at the forefront of European science but also to become a benchmark on a global scale.
"I have no doubt that Dr Yamauchi, and his fellow PIs in Switzerland, will significantly advance our knowledge of the molecular mechanisms of viral infections and, in time, that this will lead to a new generation of life-saving anti-viral therapies," said Professor Nishan Canagarajah, Pro Vice Chancellor for Research and Enterprise.
Further information
About Yohei Yamauchi
Yohei Yamauchi is a medical doctor and viral cell biologist, Associate Professor at the School of Cellular and Molecular Medicine at the University of Bristol, UK. He is a leading researcher in the field of virus-host interactions, in particular influenza A virus host cell entry.
Yamauchi group
About Patrick Matthias
Patrick Matthias is a molecular biologist by training. He is a senior group leader at the Friedrich Miescher Institute for Biomedical Research (FMI) and Professor at the University of Basel. He is a leading researcher in the field of acetylation and HDACs, in particular HDAC6 and its role in the stress response.
Matthias group webpage
About Jeffrey Bode
Jeffrey Bode is a Professor of Organic Chemistry at the Department of and Applied Biosciences at ETH Zurich. He is a world-class leader in the synthesis of organic molecules, chemical synthesis of proteins and the development of new ligation techniques.
Bode group
About the ERC Synergy grant
The aim of the ERC-Synergy Grant is to provide support for a small group of two to four Principal Investigators to jointly address ambitious research problems that could not be addressed by the individual Principal Investigators and their teams working alone. Synergy projects should enable substantial advances at the frontiers of knowledge, stemming, for example, from the cross-fertilization of scientific fields, from new productive lines of enquiry, or new methods and techniques, including unconventional approaches and investigations at the interface between established disciplines. The transformative research funded by Synergy Grants should have the potential of becoming a benchmark on a global scale.
ERC Synergy Grants