View all news
Updated statement: Natasha Abrahart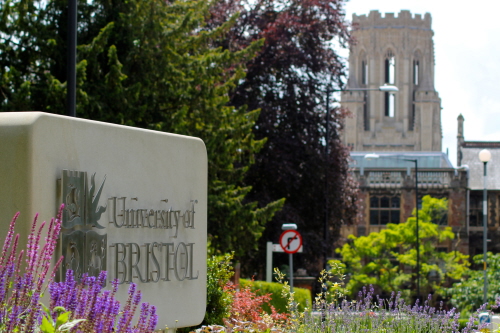 Press release issued: 30 May 2019
Many will have seen the recent media coverage following the inquest of Natasha Abrahart, a 2nd year student in the School of Physics who took her own life in April 2018.
The University's response to media questions about the death of a student will always be guided by our commitment to respect the dignity of our student and our desire to protect the privacy and wishes of the student's family and friends, and our University colleagues. We also ensure that any communications we issue prior to and during an inquest comply with the legal processes surrounding it.
We are, however, deeply concerned at the inaccuracies currently playing out in the media and how these may be impacting on the wellbeing of many in our community – both our students and staff.
Staff in the School, along with colleagues from Student Services, worked incredibly hard and diligently to help and support Natasha with her studies and her mental health needs. They are understandably very distressed not only about the tragic loss of a student but about the often-inaccurate reporting of their actions.
The School's Student Administration Manager spoke and met with Natasha on many occasions to offer support and advice, and to help her find appropriate professional support. On one occasion she went to Natasha's flat and personally took her to the Student Health Service to see a GP for an emergency appointment.
After a referral from her GP in February 2018 Natasha was under the care of specialist mental health professionals and she continued to receive support and advice from staff in the School of Physics. This included discussing options to alleviate the anxiety she faced about presenting her laboratory findings to her peers as part of an assessed laboratory conference (such as not taking to the stage, letting others present, and not having to answer any subsequent questions).
Despite allegations to the contrary, the efforts of colleagues included offering mitigating options for Natasha's assessments. Natasha and the School's Student Administration Manager discussed these options on the Friday before a presentation that Natasha was fearful of giving on the following Monday was due to take place. She was reassured that she didn't have to go ahead and could change her mind on the day of the presentation. These options were supported by the senior tutor and the academic leading the Monday session. Natasha told the Student Administration Manager she wanted to go ahead and understood that any or all those measures could be implemented on the day of the presentation if she requested it. Tragically, Natasha did not attend on that Monday.
Every student contributes in no small measure to the community we create together at Bristol, and the loss of any student is profoundly sad.
We would like to acknowledge and thank all our staff for their ongoing commitment to learning from and improving the way in which we support our students. This commitment is clearly reflected in our Student Mental Health and Wellbeing Strategy, which was launched earlier this year, including the new opt-in system which allows us to reach out to nominated contacts if we feel a student is at significant risk.
After considering all of the oral and documentary evidence the Coroner found no fault on the part of the University. We are pleased that this recognises the efforts of our committed staff to support Natasha, but we are by no means complacent about the scale of the issue in relation to student mental health. It is one of the biggest public health issues affecting young people globally – not just those studying at University.
Everyone at the University is deeply affected by a student death and committed to doing all that we can to keep our students safe.
What has the University done?
At Bristol we have reviewed everything we do and introduced a whole-institution approach to mental health and wellbeing with substantially strengthened support for our students in their accommodation, in academic schools and through central support services.
This has enabled us to provide more proactive support for student wellbeing, both for our students during their transition into University and to help create a sense of community and wellbeing during their time with us. Our enhanced teams are also able to provide direct support for students whenever they need it, 24/7, throughout the year.
Like all universities, schools and colleges, we are deeply concerned by the increase of mental health issues amongst our young people nationally. Complex mental health challenges cannot be addressed by universities alone, and we cannot be expected to replace the NHS.
We are, however, fully committed to working with our partners in the NHS, charities and across the HE sector in a collaborative effort to ensure we are providing the best possible support to our students.
We continue to challenge ourselves to improve our academic processes and student support on an ongoing basis. The steps we are taking are part of a journey that will evolve over time. Much has already changed in the past two years, but new activities and initiatives will emerge as we learn from our work here at Bristol, and as all parts of society understand more about these complex challenges.
Professor Judith Squires - Deputy Vice-Chancellor and Provost