View all news
Bristol students take on burrito-biking, all-night badminton and 24 hours of tennis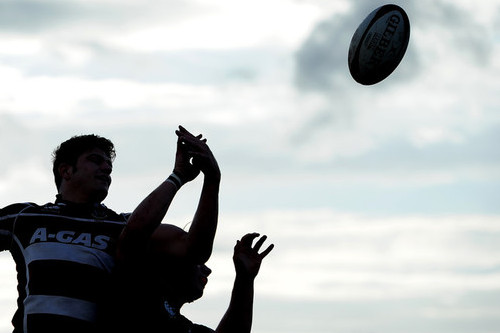 Press release issued: 18 March 2019
This week, University of Bristol students will be taking on 10 hours of non-stop sporting activities for the annual Ignit10n fundraising event. The heart of the Clifton campus will be jam-packed with a carnival of sporting challenges to raise money for local charity, Above & Beyond.
On the 21 March, over 600 students are set to take on over 25 different sporting challenges, from slacklining, ultimate frisbee and salsa, to fencing, trampolining and more.
Having raised an astonishing £45,800 to date, this year, student sport clubs are stepping the challenge up a notch, with the student cycling group touring all the South West restaurants of student favourite, Mission Burrito, for well-deserved fuel stops.
Other teams will also be taking on all-new challenges such as playing 24 hours of non-stop tennis, and an overnight badminton match.
The main part of the event will take place between 8am and 6pm at Royal Fort Garden and the recently refurbished Indoor Sport Centre. All are invited to join in the fun, whether sporting or spectating, and people wishing to support the cause can sponsor individual teams via the Ignit10n fundraising page or donate on the day.
This year, students are aiming to raise another £10,000 for Above & Beyond. They have specifically chosen for the money to be spent on mental health services provided by Bristol's city centre hospitals.
Student organiser, Ed Hanton said: "This is the sixth year that Ignit10n has supported Bristol city centre hospitals through Above & Beyond, we're so excited that this year's event is right at the centre of the campus, so anyone can drop in to support, join in with or cheer on the amazing efforts of the students taking part."
Karlie Evans, community fundraising officer for Above & Beyond, said: "Ignit10n is always such an exciting event and through their sponsorship, the students are already well on their way to smashing this year's target. The money raised for Bristol's mental health services will help provide the very best care for people with mental health issues from across Bristol and the South West."
This year Campus Heart, the University's development programme to transform the spaces and services on Tyndall Avenue, is joining forces with Ignit10n.
Visitors will have the opportunity to find out more about exciting upcoming changes as well as enjoying a variety of refreshments including mocktails, Friska treats, eco-friendly goodies, Innocent Smoothies and an array of winning bakes from the 'Bake your Thesis Competition'.
There will be a series of stands dedicated to Careers' advice, Bristol Futures and the new University Library.
Visitors will also be able to meet the team behind the exciting new Global Lounge who will be running a Spring pop-up, showing how the first day of spring [21 March] is celebrated in different cultures. Join them to create traditional Polish 'Marzanna' dolls and hear an update on the lounge, which will run from next academic year.
Further information
Sports and activities taking place:
Hockey
Cricket
Cheer
Trampoline
Badminton
Fencing
Salsa
Netball
Table Tennis
Men's Football
Volleyball
UBWRFC (Women's Rugby)
Women's football
American Football
Korfball
Basketball
Lacrosse
Men's Rugby
Archery
Cycling
Tennis
Squash Club
Chess
Darts
DJ
Ultimate Frisbee