View all news
National Student Survey results 2019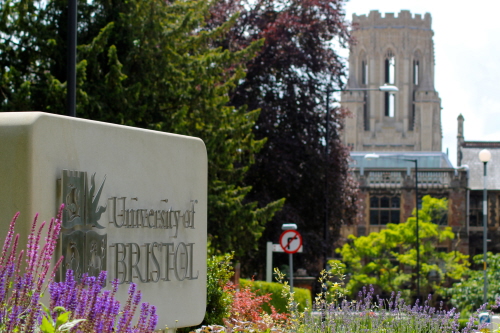 4 July 2019
In the latest National Student Survey (NSS) released yesterday, the University of Bristol has achieved 85% overall satisfaction – a rise of 3% from last year and slightly higher than this year's sector average of 84%.
The NSS is an annual national survey of final-year undergraduate students that runs across the UK higher education sector.
Twenty-six programmes at Bristol scored above 90% for satisfaction, with Veterinary Sciences scoring 99% and Biochemistry, Chemistry and Engineering Design achieving 100%. Subjects at the University featured in the top quartile of universities in every question set: for example, 10 subjects feature in the top quartile for Organisation and Management and six for overall satisfaction; students of Italian were 100% satisfied with being able to contact staff when needed; and 100% of Social Work students agreed that staff were good at explaining things.
Professor Tansy Jessop, Pro Vice-Chancellor for Education, said: "These results are encouraging, although they do follow a particularly difficult year in 2018. They indicate that the actions we have taken and continue to take are making a positive difference to students. We have improved on our institutional results from last year across all question sets.
"Assessment and feedback continues to be a challenge and remains a University priority action area. One of my early priorities is working with our community to bring about positive changes in assessment and feedback design to the benefit of students and staff, drawing on examples of current exemplary practice at Bristol.
"I have been impressed by the commitment and hard work evidenced in these results, and I'm looking forward to working with colleagues to build on our strengths in the coming weeks and months."