View all news
United States launch for major new history of Ireland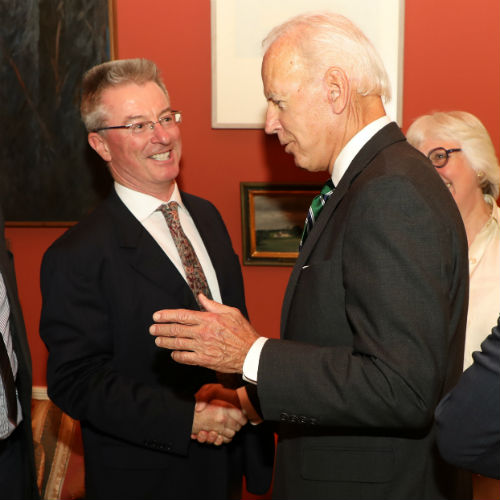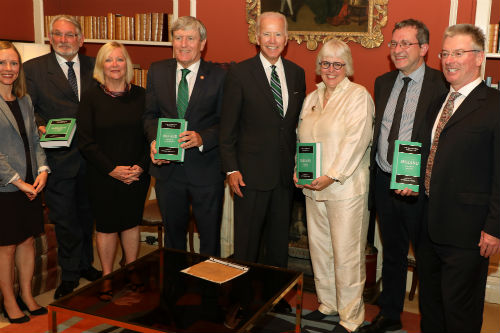 Press release issued: 26 September 2018
Senator Joe Biden, Vice President of the United States of America from 2009 to 2017 launched The Cambridge History of Ireland at a reception hosted by the Irish ambassador to the United States, Dan Mulhall, at the ambassador's residence in Washington DC earlier this month.
Volume I of the four-volume publication is edited by Brendan Smith, Professor of Medieval History at Bristol, and covers the period 600-1550.
Vice President Biden used the occasion to speak about the positive contribution that immigration had made to the history of the United States and expressed his concerns about current US policy in that regard. His speech received media coverage in both Ireland and the US.
Later that week, the volumes were launched at New York University's Glucksman Ireland House in Greenwich Village by the Irish Consul General in New York, Ciarán Madden.
And the following evening, they were launched at Boston College's Burns Library by the former Irish Minister of State at the Department of Foreign Affairs, Liz O'Donnell.
Ms O'Donnell, who had been a member of the Irish delegation that negotiated the Good Friday Agreement in 1998, spoke about the dangers posed to peace in Ireland by Brexit and the ongoing suspension of the elected Assembly in Northern Ireland.