View all news
Bristol welcomes second cohort of Vice-Chancellor's Fellows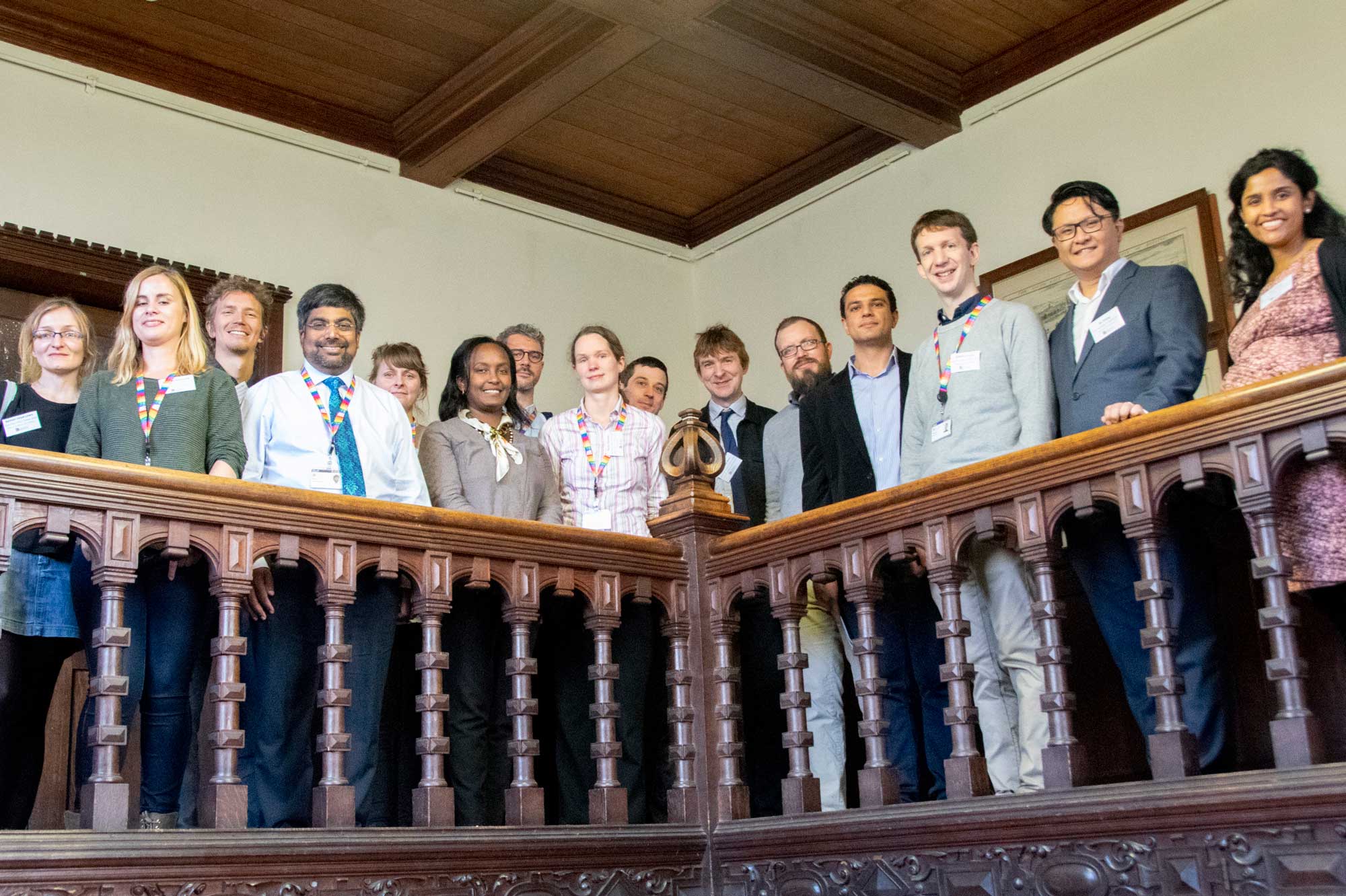 12 November 2018
The University's second cohort of 15 recipients of the Vice-Chancellor's Fellowships gathered for a welcome lunch today with the Pro Vice-Chancellor Professor Nishan Canagarajah and other members of the Executive Team.
The Vice-Chancellor's Fellowships scheme offers an opportunity for early-career researchers to advance their research careers and develop their potential to become academic leaders.
Fellows benefit from tailored, one-to-one mentoring and training. They also have access to start-up funds and support to develop across the full spectrum of an academic role, including teaching, public engagement, impact development and innovation.
The 2018-19 Fellowship intake are aligned to the University's Strategic Research Institutes and will be working on a broad range of research projects.
The 2018-19 Vice-Chancellor's Fellows are: Arthur Rose, Bassam El Said, Benjamin Ward-Cherrier, Bernadette Carroll, Bethan Lloyd-Lewis, Daniel Finch-Race, Duleeka Knipe, Elizabeth Haines, Jie Zheng, Pierangelo Gobbo, Rachel Bennett, Rebecca Richmond, Ryan Davey, Tigist Grieve and William Seviour.
Professor Canagarajah said: 'I am delighted to welcome our new cohort of the 15 Vice-Chancellor's Fellows, who have the capability to become future leaders in their field. The University of Bristol is ideally placed to offer them a supportive research environment with access to cutting-edge facilities and flagship research institutes. These Fellows and future cohorts are a key part of our research strategy to sustain and grow our reputation for world-leading research at Bristol.'