View all news
The Missing Numbers: Remembering Totterdown before the road that never was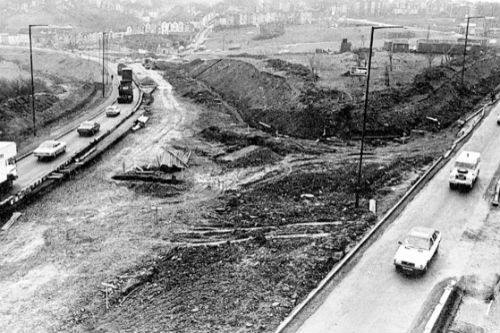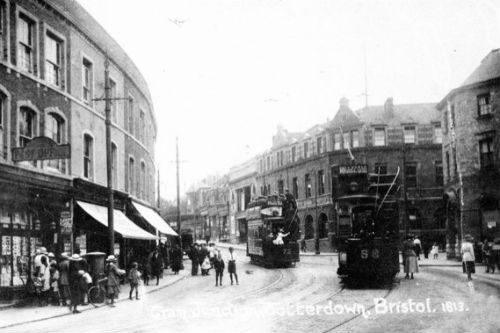 Press release issued: 21 November 2018
Back in the 1970s, hundreds of homes and businesses in the Totterdown area of Bristol were cleared to make way for a new ring road which was never built.
A new community-history project, led by Dr Erika Hanna from the University of Bristol's Department of History and Jeremy Routledge from Calling the Shots Films, has been working with local residents and professional researchers to explore and remember what the area was like before the demolition.
During the Totterdown Front Room Arts Trail – which takes place this weekend, a free exhibition will take place at 138 Wells Road (entry Firfield Street) which presents personal stories, maps, photographs and documents linked to the 1960s and 70s Outer Ring Road scheme.
The exhibition, poignantly called The Missing Numbers in memory of the properties that were lost, is open 6.30pm-9pm on Friday 23 November, 10am-7pm on Saturday 24 November and 10am-5pm on Sunday 25 November. It forms part of the University's Brigstow Festival: Re-imaging Research Together that takes place across the city this autumn.
And from 4pm-8pm on the Saturday, light artist Andy McKeown will be holding walking tours throughout the neighbourhood using his famous 'lightBUGGY' to project images of houses and properties that were lost and fascinating blue plaques detailing former residents and their professions have been hung in the gaps where houses and people were cleared.
The ring road plans reduced more than 500 Totterdown homes and businesses to rubble, blighted many others and separated friends and families but was never built. Local young people from a new arts collective at the Totterdown art spaces have also been responding to the theme and their work will also on display over the weekend.
During the research, work on the Totterdown censuses by local researcher John O'Connor revealed a fascinating insight into the trades and professions of local residents over the last 100 years and these have been (temporarily) immortalised on blue cardboard plates, the idea of Totterdown local Sarah Townsend.
The event is also seen as a chance for former and present residents to come together and share their experiences.
Dr Hanna said: "Understanding the history of our cities is an essential part of making good planning decisions for the present and the future.
"The Missing Numbers project brings that history into view, revealing the layers of history present in seemingly ordinary places and bringing some of these stories to life. It should also be a rally cry for people to take an interest in the planning decisions happening right now in Bristol."
Jeremy Routledge from Calling the Shots, added: "We want to bring the Totterdown of the past back into people's consciousness. There were over 30 pubs here, shops lined the Wells Road and thousands more people used to call it home.
"The exhibition, lightBUGGY trail and blue plaques will bring back the 'ghosts' of those places and people as well as hopefully providing an absorbing and immersive experience for everyone."
Andy McKeown said: "The 'lightBUGGY' will transform Totterdown into a giant canvas. Hopefully we can surprise passers-by and draw audiences into unexpected, unusual spaces. It always seems to make people smile."
Beks Herhat (AKA Vera Fallacy) from the Totterdown Heart Spaces, said: "We see The Road project as a brilliant way of connecting local people to the centre and promoting a wider city debate about communities and decision-making."