View all news
University signs Bristol Equality Charter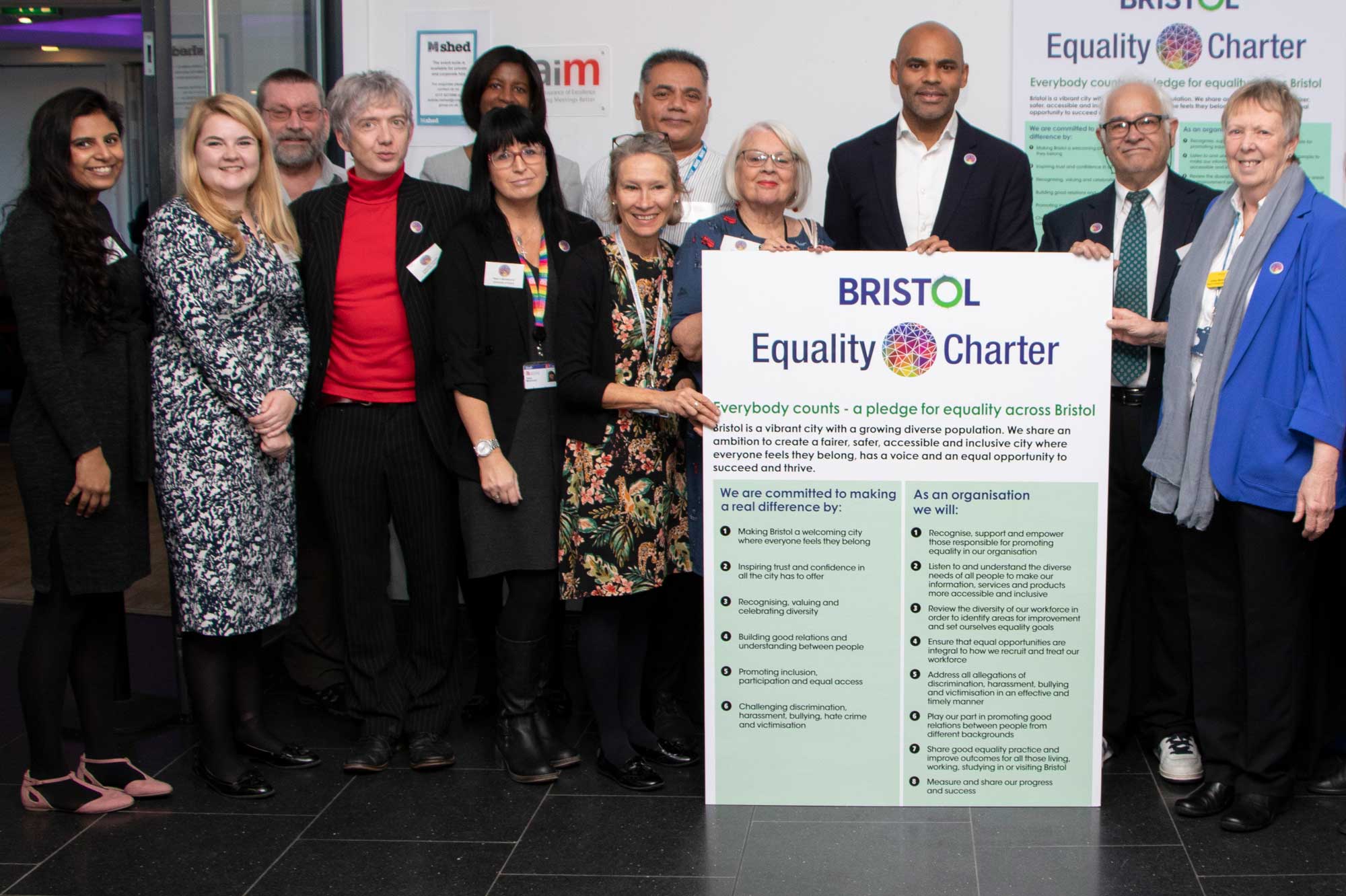 13 November 2018
The University has signed the new Bristol Equality Charter, which was launched this week at M Shed.
Bristol Equality Charter is a city-wide initiative co-designed by private, public and voluntary sector organisations to make a clear public statement of commitment to the values of equality, diversity and inclusion. The working group included Tracy Brunnock, the University's Equality, Diversity and Inclusion Manager.
The Charter states: 'Bristol is a vibrant city with a growing diverse population. We share an ambition to create a fairer, safer, accessible and inclusive city where everyone feels they belong, has a voice and an equal opportunity to succeed and thrive'.
Professor Nishan Canagarajah, Chair of the University's Equality, Diversity and Inclusion Steering Group, signed the Charter on behalf of the University. He said: "Pledging our support to the Bristol Equality Charter signals our continued commitment to improving diversity and building inclusion across our organisation. We will be proud to display the Charter so that staff, students and visitors recognise that the University of Bristol is a supporter of equality of opportunity and outcome for all."
You can read more in the Bristol City Council press release.