View all news
Tessa Goodman, 1933-2018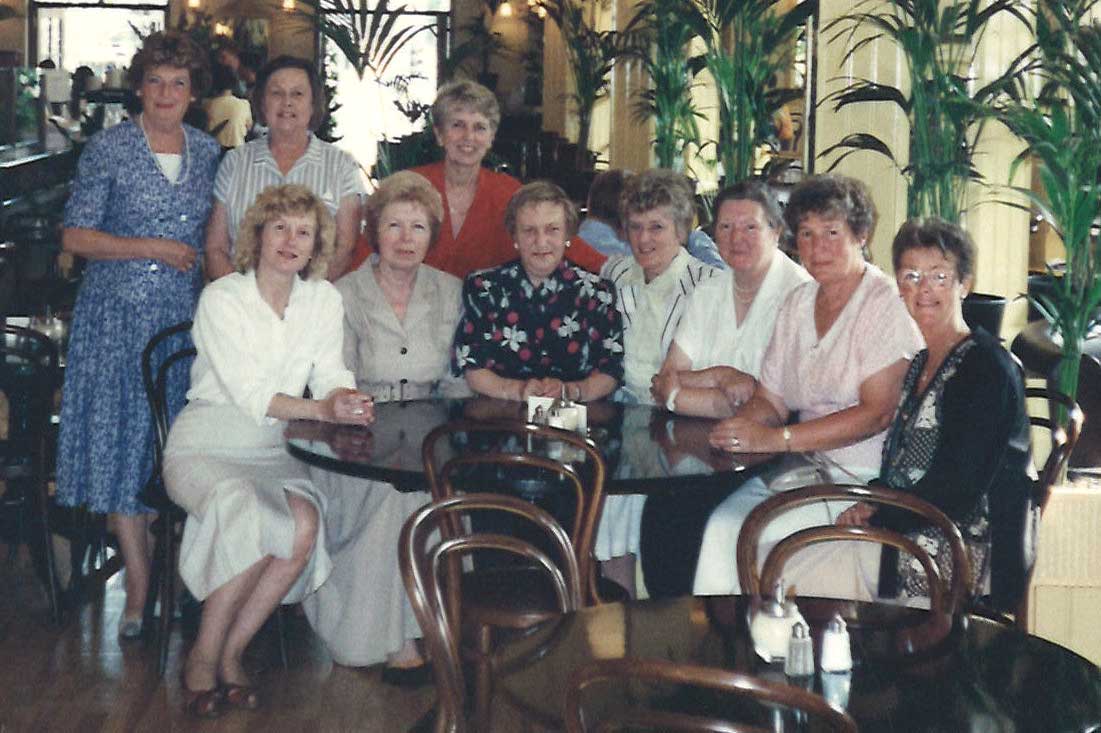 16 May 2018
Tessa Goodman, Admissions Clerk in the Academic Registrar's Office for over 30 years, died in March. Janet Windows, former Secretary in the Academic Registrar's Office, offers a commemoration.
Tessa's friends have happy memories of her and of the Registrar's Department, which was always a pleasant place to work. There were many celebrations in the office for special birthdays and other special dates. The photograph on the Order of Service at Tessa's funeral was of a celebration of Tessa's 25 years at the University. She retired in 1995, after 32 years of service.
Tess was quite a character and will be remembered particularly for her dogged regularity. We – her friends – can still visualise her marching along the corridor, as she always did, as she carried on regardless with various duties, in spite of any other earth-shattering events which might be taking place.
Her friends started a special round of lunches for those over 50, when they used to enjoy visiting some of the nicest places in Bristol for lunch or tea. There was a strict rule for those attending to be amongst the older members of staff – though occasionally younger members could come along.
In recent years, as friends retired, a group still met as often as possible to talk over old times and what was happening in their lives now. Tess enjoyed these events enormously.
It was with great sadness that her friends heard by chance of Tess's death.
RIP Tessa – we all remember you.