View all news
Bristol makes strong showing in new health data review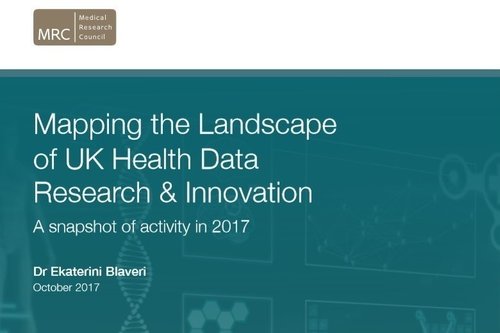 5 June 2018
A new landmark report published by the MRC highlights the University's strengths in digital health research and other areas.
Mapping the Landscape of UK Health Data Research and Innovation is a new landmark report published by the Medical Research Council.
The review, commissioned in 2017, encompasses 26 research organisations. The report highlights the complex and flourishing area of health data research in the UK, detailing key activities and major investments made by UK public funders, government, charities and universities from across the country.
Professor John Macleod, Professor in Clinical Epidemiology and Primary Care and Joint Head of CAPC, Bristol Medical School (PHS) said: "This is an important snapshot of the breadth and depth of UK Health Data Research. The fast-moving nature of this sector means that inevitably the report is already out of date. Bristol's unique strengths are clearly described and we will continue to grow these and realise their potential for impact on health improvement".
Further information