View all news
University appoints new Director of Bristol Neurosciences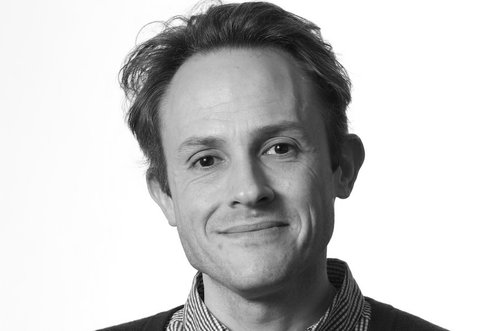 6 July 2018
Professor Matt Jones, a neurophysiologist specialising in neuronal networks in cognition and disease, has been appointed to the new role of Director of Bristol Neuroscience.
Bristol Neuroscience has world-leading strengths in laboratory and clinical research spanning a range of biology and disease. A remarkable proportion of the world's knowledge about how the connections between brain cells adapt to store memories derives from Bristol-led work on synaptic plasticity. Bristol also excels in studying how early-life experiences influence mental health.
This new directorial position was created in recognition of Bristol Neuroscience's strength and diversity, and to address the need to link these different levels of study. The role affords an opportunity to focus and integrate teams of chemists, biologists, computer scientists, psychologists, epidemiologists and clinicians to conquer complex and critical challenges.
After his undergraduate degree from Cambridge, Professor Jones completed his PhD with Professor Max Headley investigating spinal nociceptive processing. He held a postdoctoral position with Professor Tim Bliss (co-winner of the 2016 Brain Prize) in London and went on to win a Wellcome Trust International Prize Travelling Fellowship to work at the Massachusetts Institute of Technology with Professors Matthew Wilson and Susumu Tonegawa (Nobel Prize in Physiology or Medicine, 1987).
He returned to Bristol to establish a lab as a Research Councils UK Academic Fellow in 2006, then became a Medical Research Council Senior Research Fellow in April 2011 and a Wellcome Trust Senior Research Fellow in 2016.
Professor Jones said: "I cannot overstate how delighted I am to spearhead Bristol Neuroscience's continued and expanding contributions to this fascinating field. Advancing the global effort to understand brain function and brain health is a mission that exemplifies the University of Bristol at its best. I particularly look forward to optimising our links with pharmaceutical and technological partners, plus key academic collaborators across the globe."
Professor John Iredale, Pro Vice-Chancellor for Health, added: "I am delighted to announce the appointment of Professor Matt Jones as our new Director of Bristol Neurosciences. Matt's expertise, strategic vision and drive will provide the leadership needed to develop, grow and evolve Bristol Neuroscience's research strength to greater heights."