View all news
Petra Armitage-Smith, 1951-2017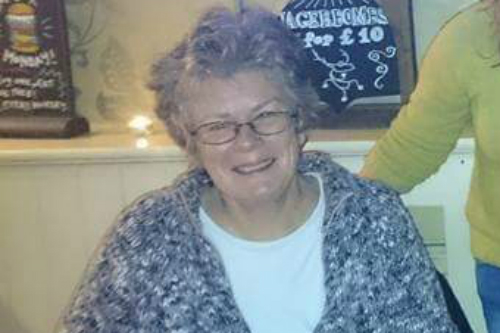 25 January 2018
Petra Armitage-Smith, former Assistant Registrar, passed away on 26 December at the age of 66. Lynn Robinson, Deputy Registrar, and Shirley Harrison, Students' Health Service and former University Examinations Officer, offer a remembrance.
Petra Armitage-Smith had a long history at the University of Bristol, an institution that she loved. She studied Joint Honours French and German here, graduating in 1973, and after a few years away, began a long career at the University in the Department of Extra-Mural Studies in 1980.
Petra's experience at the University was vast, far too extensive to describe fully here. She organised inaugural lectures, emeritus professors' lunches, and Founder's Day fete functions in the Registrar and Secretary's Office in the late 1980s, developed the very first alumni database and managed the Campaign for Resource in the early 1990s, and was audit secretary to the Higher Education Quality Council (HEQC) audit team in the mid-1990s.
Petra went on a one-year job exchange with the University of Technology in Sydney in 1997 - she had a life-long travel bug - and returned to Bristol in 1998 with yet more new duties. These included production of the rules and regulations for students and taking on the year 2000 Contingency Planning Group, planning for the expected IT meltdown that thankfully never happened.
Petra transferred to the University Secretary's Office in Summer 2000, working with Kate McKenzie and her team, and became Student Complaints Officer. She moved to Academic Registry in 2005, with responsibility for welcome week and information resources for new students, and this is the stage of her career from which many of us remember her.
Petra had amazing energy. We have no idea how she could find the time to fit in all her hobbies (travelling, cycling, walking, gamelan, violin, singing - to name but a few), with looking after an ageing parent, keeping in touch with her many friends and extended family, and working tirelessly for the University, often being the last to leave Senate House. Despite all of her 'interests' she always found time to help a colleague and would unfailingly lend an ear when things weren't going quite right. She had an inexhaustible knowledge of all things University of Bristol and could unerringly lay her hands on those Senate minutes from 1982, should anyone need access to them, despite having a desk that looked as though it had been hit by a tornado!
Shirley remembers Petra as a very dear friend as well as a workmate. "When we both left the University within a year of each other we looked forward to many walks and lunches together. We managed a few of these, with her 'out of date but it will do' guide books, sometimes getting hopelessly lost. But it was always fun to be lost with Petra. I, along with all of her colleagues and friends will miss her lovely disposition, her mischievous smile, her tireless energy and being 'scooped up on the way'."
Petra made an enormous contribution to the University of Bristol over 35 years. She was utterly reliable and professional, had an encyclopaedic knowledge about the University, and an un-matched grasp of detail. She was also unassuming, had a wicked sense of humour, and was an absolute pleasure to work with. She was a wonderful person in so many ways and will be enormously missed by her former colleagues and friends.