View all news
Sharing learning stories for National Storytelling Week 2018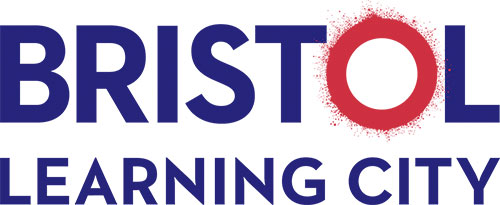 29 January 2018
The University of Bristol is celebrating National Storytelling Week by joining Bristol Learning City's campaign '#ThisChangedMyLife'. The campaign aims to inspire others to learn something new, presenting Bristol's diverse range of learning opportunities befitting a city with UNESCO Learning City status.
The Bristol Learning City team is inviting everyone to get involved. Stories can be anything from learning a new skill – for example, riding a bike, learning a language or using a drill, to something more formal, such as getting a qualification, or even just learning something new for fun. As a partner in Bristol Learning City, we will be encouraging our staff and students to share their stories, building momentum around learning.
Professor Judith Squires, Pro Vice-Chancellor for Education, and on the Bristol Learning City partnership board said:

"As a Bristol Learning City partner, we are delighted to participate in this campaign, reflecting our commitment to creating and promoting learning opportunities to all throughout our city. We foster a culture of learning for our staff and students at the University, encouraging learning in work and through our education programmes, but also providing opportunities like our recently launched, free online courses, open to staff, students and the public alike."
Universities are recognised as places for learning, generating and sharing knowledge for the public good, and we have a wealth of stories, such as the following, to share.
Beranger Igiraneza came to Bristol from Burundi as a refugee when he was four. He worked hard at school and is now studying medicine at our University, as a result of participating in our Bristol Scholars scheme. His learning achievement was recognised with a Bristol Post Gold Star award in December 2017.
Mature student Joshua Greenidge enrolled for our Foundation Year in Arts and Humanities in his late 20s. He set up The Entrepreneurs Society for students;"I established the Entrepreneurs Society to create a community that supports students developing the skills and experience needed to succeed as entrepreneurs in their own right, or to work in entrepreneurial environments." Now Joshua is studying for a degree in Anthropology and Innovation.
We'll be sharing more stories like the two below across social media during the week, celebrating and encouraging learning in all guises throughout Bristol.
Have you learnt something that you'd like to share?
Further information
Bristol Learning City
Bristol was awarded UNESCO Learning City status in 2016. UNESCO's global network of learning cities celebrate and promote learning across all walks of life, for all ages, in accordance with the belief that everyone should have access to education all through their lives in the context of safe, resilient and sustainable cities. The University of Bristol is part of the Bristol Learning City partnership which has committed to creating and promoting learning opportunities for everyone, of all ages and from all communities, throughout our City.
Our University offers a range of learning opportunities, from short courses to PhDs. Visit our study pages to find out more. Find out more about our Bristol Futures programme that delivers the free online courses.
National Storytelling Week takes place from 27 January to 3 February 2018.
#ThisChangedMyLife #wearebristoluni