View all news
Bristol engineers recognised for innovative work on more environmentally friendly helicopter technology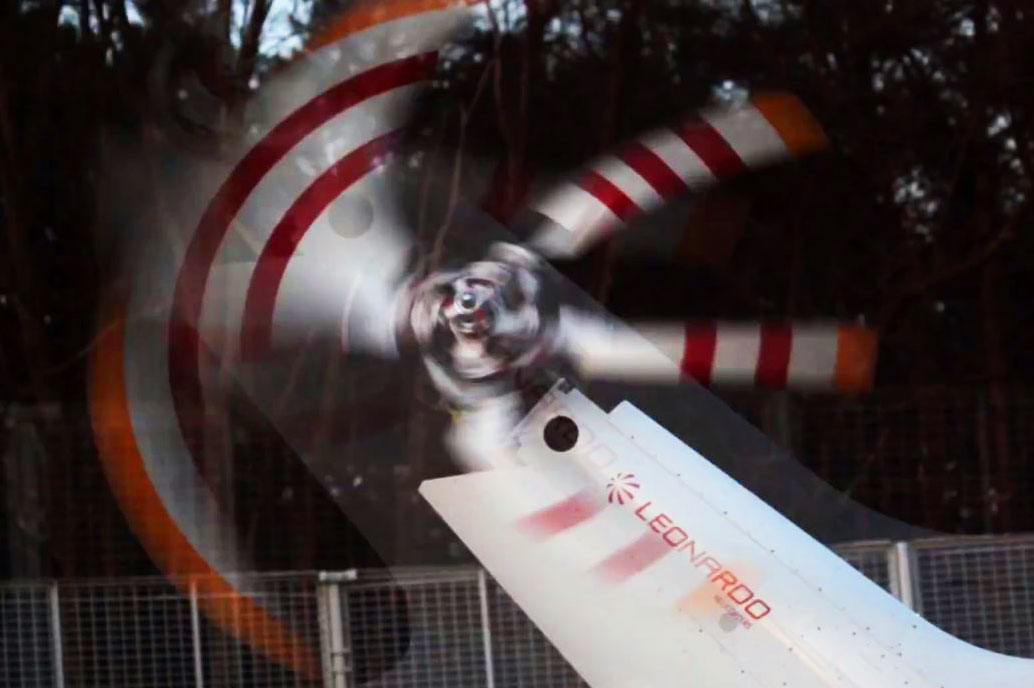 30 January 2018
The Italian Government has recognised research undertaken at Bristol in electric propulsion of helicopters with its National Innovation Award.
The award was given to Leonardo Helicopters, a division of the Leonardo high-tech company which, together with the University, launched the EU-funded ELETAD Electrical Tail Drive project under the Clean Sky Green Rotorcraft programme. Together with new design and modelling capabilities, ELETAD delivered the world's first prototype of an electrically driven tail rotor sized to suit a medium twin-engined aircraft.
The project aimed to mitigate the environmental impact of helicopters through a range of measures such as eliminating gearbox lubricants, making rotor speed more adjustable to save fuel and reduce aero-acoustic noise and decreasing the need for regular maintenance.
The Bristol team comprised Professor Phil Mellor, Professor Julian Booker and Dr Jason Yon (members of the Electrical Energy Management Group (EEMG) in the Faculty of Engineering), who led the €2.5-million consortium. Their partners were the UK company Motor Design Limited, the Italian firm Lucchi Electromechanica and the University of Bucharest. Leonardo Helicopters, the customer for the project, then funded further research by the EEMG to continue developing the technology.
You can watch a YouTube video about the project, which shows the electric machine drive technology developed at Bristol and the test setup at Leonardo.