View all news
Anthony Ferris, 1953-2018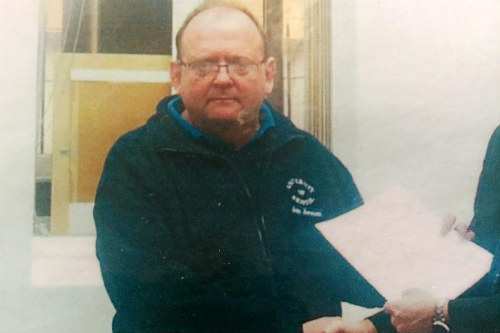 24 January 2018
Tony Ferris, a popular member of the Site Services team, passed away on 9 January 2018. His colleague Sue Morgan offers a tribute.
Anthony Ferris, known as Tony, joined the University in 2010 and was a valued member of the Site Services cleaning team at the Social Sciences complex. Tony had a dry sense of humour, and loved his food and the occasional drink. A rugby fan, he often went on tours with his uncle which were, by family accounts, enjoyable affairs.
In recent years Tony suffered from cancer, he also had open heart surgery and ongoing problems with his leg affecting his mobility. He didn't let this stop him returning to work at the University last year, and showed his dry sense of humour when, levering himself out of his chair, he would declare "I'm bursting in to action!"
Unfortunately, despite regular treatment in Liverpool, Tony's health continued to decline and by October 2017 he was too ill to work despite his best efforts.
Tony will be greatly missed by his University colleagues.