View all news
MRC awards Bristol researcher £1.2M to investigate immune defence against microbes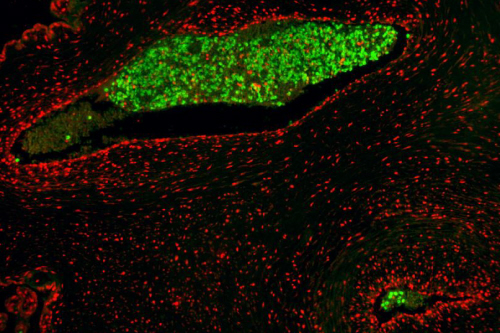 Press release issued: 30 April 2018
University of Bristol researcher, Dr Borko Amulic, has been awarded a prestigious Career Development Award worth £1.2 million by the Medical Research Council (MRC) to lead research into how the natural ability of neutrophil immune cells can be boosted to fight infection in the post-antibiotic age.
Neutrophils are important immune cells that protect the body from infection by bacteria, fungi and parasites. They are the most abundant immune cells in humans and without them humans are defenseless against pathogens.
The five-year award will allow Dr Amulic to lead a team of researchers in the University's School of Cellular and Molecular Medicine investigating how neutrophil responses are regulated and how they carry out tasks such as engulfing parasites or entrapping them in neutrophil extracellular traps or 'NETs'. These NETs are webs of DNA that neutrophils release in a 'kamikaze' cell death attempt to control infections.
Dr Amulic recently moved to the University of Bristol from the Max Planck Institute in Germany.
In Bristol, he will receive support from key collaborators in the Faculty of Biomedical Science, including experts in the fields of immunology, microbiology and biochemistry. He will also have access to cutting edge facilities such as the Wolfson Bioimaging facility.
Commenting on the award and his research aims, Dr Amulic said:
"It is a great honour to receive such a significant award from the MRC and I am confident that together with the talented team of researchers we have here at Bristol, we will be able to make some important breakthroughs into how we fight infection in the future.
"The emergence of antimicrobial resistance threatens human health and one strategy to combat infection is to boost the natural ability of neutrophils to kill pathogens. It is my hope that this award will allow us to discover the genes and biochemical pathways regulating neutrophil functions so we can do just that.
"I am also very keen to understand how neutrophils contribute to inflammatory diseases. Excessive neutrophil activation often damages our own tissues and contributes to diseases such as autoimmunity and cancer. By better understanding the link, we can begin to investigate how to negate this impact."