View all news
Inspiring change: future leaders gather in Bristol for fifth annual Chevening Conference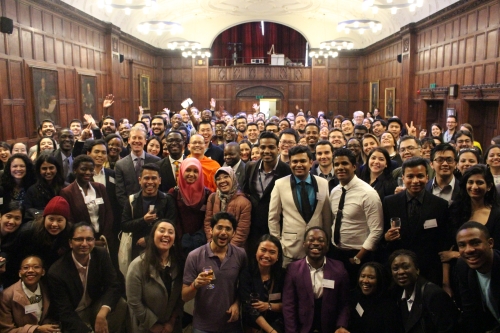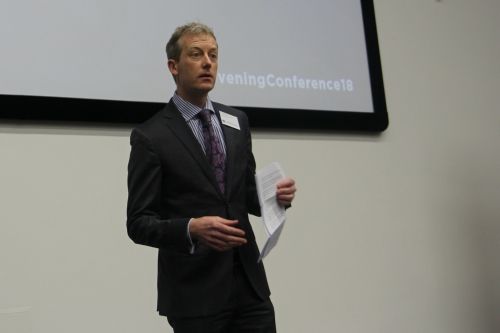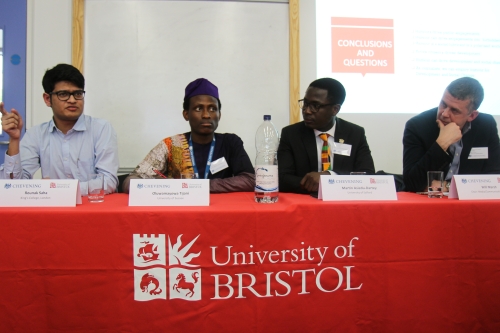 Press release issued: 10 April 2018
The University of Bristol was host to over 150 exceptional scholars – and future leaders - from around the world at the fifth annual Chevening Conference on Friday 6 April.
The theme this year was Lead the Change: Inspiring Change in a Globalised World, giving scholars from Bristol and institutions across the UK the opportunity to demonstrate to peers and academics how their research inspires leadership and change in an increasingly connected world.
The programme involved a range of thought-provoking scholar-led seminars on topics as diverse as the gender pay gap in the Dominican Republic, cyber-security in Kenya and how humour is driving social change in Nigeria.
The Chevening Conference is the flagship academic event and this year's conference at Bristol was fully subscribed within hours of tickets becoming available.
Dr Erik Lithander, the University of Bristol's Pro-Vice Chancellor (International), said:
"It was a great honour to welcome so many inspiring and accomplished scholars from across the world to the University of Bristol for the fifth annual Chevening Conference.
"This year's conference was an opportunity for Cheveners to share their research and present innovative solutions to some of the most pressing challenges we face in an increasingly connected and complex world.
"The quality and depth of ideas presented was truly inspiring. If these are the leaders of tomorrow, we can feel assured the future is in good hands."
Further information
Chevening Scholarships are awarded by the UK Government to outstanding, emerging leaders in over 160 countries and territories to undertake postgraduate study at a UK university. Bristol currently has 18 Chevening Scholars who are studying Master's degrees in subjects including International Relations, Public Policy and Gender and International Development.
The Chevening Conference is the flagship academic event in the Chevening calendar, delivered each year in partnership with a university.
Established in 1983, Chevening is one of the UK Government's flagship international awards schemes. Scholarship recipients are personally selected by British embassies and high commissions throughout the world. It is funded by the Foreign and Commonwealth Office and parent organisations, is available in 160 countries and territories and boasts a global alumni network exceeding 43,000.