View all news
Young adults on the verge of a gambling habit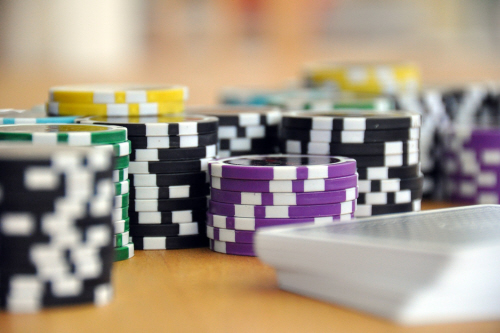 Press release issued: 14 March 2017
Young males and people who use drink or drugs are at greater risk of developing a gambling habit, according to new research from the University of Bristol. Experts say it is an indication of an area that needs more attention if primary care services are to help those in need.
The study, funded by the NIHR School for Primary Care Research (SPCR) and published in the British Journal of General Practice today, found that around one in 20 people waiting to see their GP at a group of surgeries in Bristol reported having a gambling problem.
The research, which surveyed over 1,000 patients in 11 GP practices in the city, was carried out by academics from the universities of Bristol and York and the Australian National University.
Dr Sean Cowlishaw from the Centre for Academic Primary Care at the University of Bristol who conducted the study, said: "Gambling is emerging as a public health issue in the UK but it is poorly researched. There is very little independent data available and none at all on how many people presenting to GPs have a problem.
"We wanted to measure the extent of the problem and identify who is most vulnerable so that we can start to think about how primary care services – GPs and others providing healthcare in the community – might be able to help. This could include training and support for GPs so that they can identify patients with problems and signpost them to specialist services."
Patients completed anonymous questionnaires which included questions about their mental health and addictive behaviours, such as risky drug or alcohol use. Gambling problems were higher among young males and young adults, and people who used drugs, had depression or risky drinking habits.
Just under 1 per cent of patients surveyed for the study reported having a severe gambling problem, 4.5 per cent reported problems that were low to moderately severe, and around 7 per cent reported gambling problems among family members.
Gambling has emerged as major concern for public health in the UK since 2007, when legislative changes allowed for huge growth in gambling availability and advertising. Unlike difficulties with alcohol or other drugs, however, there are no physical signs of problems with gambling and patients who need support are often overlooked until they experience major negative consequences (e.g., severe debt, relationship breakdown). In contrast with other countries, there is also very little funding for independent research on gambling, and this was the first study of general practices in the UK which indicates the need for health sector responses to gambling problems.
Further information
Paper
Gambling problems in primary care: A cross-sectional study of general practices by S. Cowlishaw, L. Gale, A. Gregory, J. McCambridge, D. Kessler, is published in the British Journal of General Practice.
About the Centre for Academic Primary Care, University of Bristol
The Centre for Academic Primary Care (CAPC) is one of the leading centres in the UK which form the NIHR School for Primary Care Research. We conduct high quality research relating to primary care and general practice with a multidisciplinary approach. CAPC is part of the University of Bristol's School of Social and Community Medicine, an internationally recognised centre of excellence for research and teaching in population health sciences.
About the NIHR School for Primary Care Research
The National Institute for Health Research (NIHR) is funded by the Department of Health to improve the health and wealth of the nation through research. The NIHR is the research arm of the NHS. Since its establishment in April 2006, the NIHR has transformed research in the NHS. It has increased the volume of applied health research for the benefit of patients and the public, driven faster translation of basic science discoveries into tangible benefits for patients and the economy, and developed and supported the people who conduct and contribute to applied health research. The NIHR plays a key role in the Government's strategy for economic growth, attracting investment by the life-sciences industries through its world-class infrastructure for health research. Together, the NIHR people, programmes, centres of excellence and systems represent the most integrated health research system in the world. For further information, visit the NIHR website.