View all news
University of Bristol delighted to support Bristol Pride 2017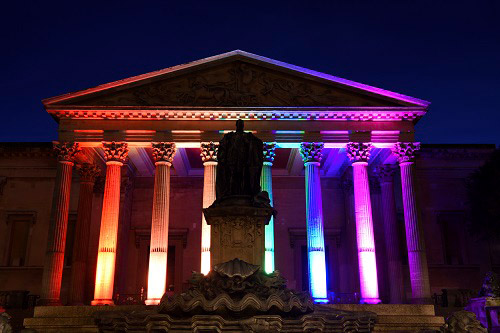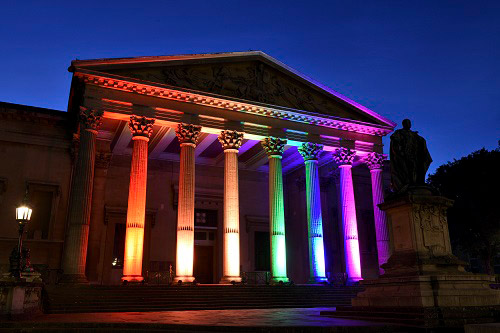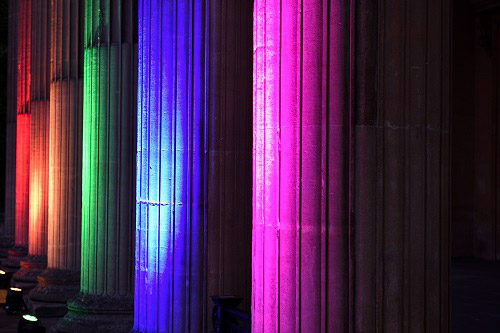 Press release issued: 5 July 2017
This year's Bristol Pride Festival 2017 is well underway and the University of Bristol is once again delighted to be a sponsor and supporter for this fantastic celebration.
Our LGBT+ Staff Network, the LGBT+ Student Society, and Bristol Student Union will be taking part in Saturday's parade and will also be running a stall at the event in Millennium Square.
In addition, the Victoria Rooms will be lit up in the Pride colours until Sunday, July 9. Please do check it out, take photos and share on social media using #BristolPride
Suzanne Doyle, Co-Chair of the University of Bristol LGBT+ Staff Network, said: "Since becoming Co-Chair of the Network in January 2016 it has been fantastic to be able to work with the University in making sure we are really inclusive of LGBT+ staff (and students).
"This has been demonstrated by actions and not just words - for example, Equality and Diversity being a strand of the University Strategy, winning the Best Employer Award 2016 at the Bristol Pride Gala Ball, winning the Registrar's Award for Diversity 2017 for Bristol Pride, taking part in the Workplace Equality Index as part of Stonewall, and supporting Pride, and LGBT+ History Month.
"As a network we have started to look at policies and data and we know there is still some way to go towards ensuring all staff, especially the "T" and "+" feel supported and included which involves an element of training and awareness.
"Let's all come together and march through Bristol proudly and visibly on Saturday. We will gather from 10am in Castle Park (next to St Peter's Church) and depart at 11am. We encourage getting into the spirit by dressing in rainbow colours - the brighter the better. Happy Pride everyone!"