View all news
Honorary degrees awarded at the University of Bristol – Friday 14 July 2017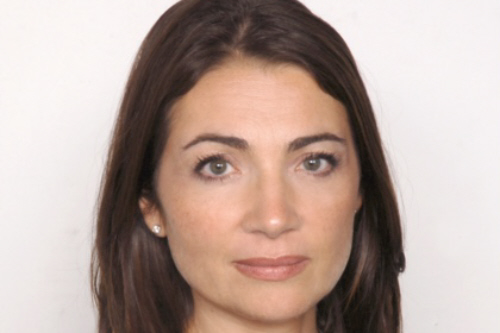 Press release issued: 14 July 2017
The University of Bristol is awarding honorary degrees to Katya Adler and Professor Sir Richard Blundell CBE at degree ceremonies taking place today [14 July] in the Wills Memorial Building.
Katya Adler is a broadcast journalist and Europe Editor for the BBC where she has worked since 1998. She began her career in Vienna as a correspondent for Austrian National Radio.
Since then, she has made a number of documentaries and investigative films and enjoyed a journalism career that has taken her across the globe.
Previous work includes working for Deutsche Welle TV in Berlin and the BBC World Service as well as further BBC roles including Madrid Correspondent, Berlin Correspondent and Middle East Correspondent. She is also fluent in five European languages and a speaker of Arabic and Hebrew.
Katya graduated in German and Italian from the University of Bristol in 1995 and will today be presented with a Doctor of Laws honorary degree.
Professor Sir Richard Blundell CBE is a British economist who currently holds the David Ricardo Chair of Political Economy at University College London. He was awarded a CBE in 2006 and knighted in 2014 for services to economics and social science.
Sir Richard has published six books and been awarded a horde of prizes in economics including the Yrjö Jahnsson Award, the BBVA Frontiers of Knowledge Prize and the Nemmers Prize.
Roles he's held during his career include: President of the European Economic Association, President of the Econometric Society, President of The Society of Labor Economics and President of the Royal Economic Society.
Sir Richard graduated in Economics with Statistics from the University of Bristol in 1973 and will today receive a Doctor of Laws honorary degree from his former university.
Further information
The official photographs and speeches made at each ceremony are available to the media on request from the University's Press Office. Please email philippa.walker@bristol.ac.uk.