View all news
National Lottery funding to help children uncover Fantastic Mr Fox's heritage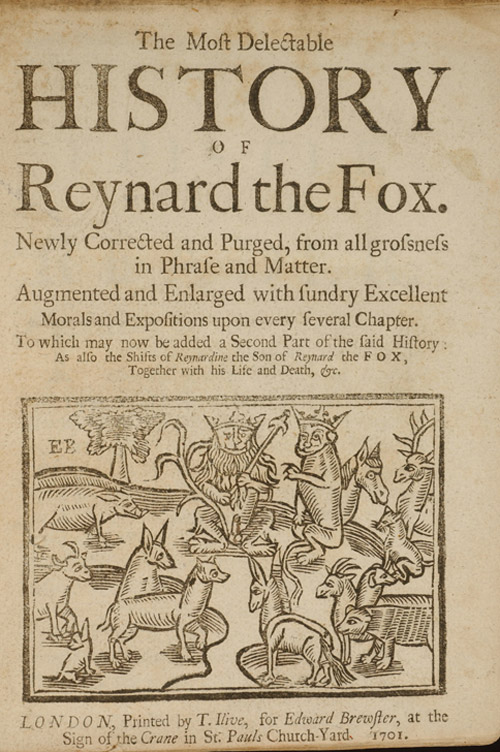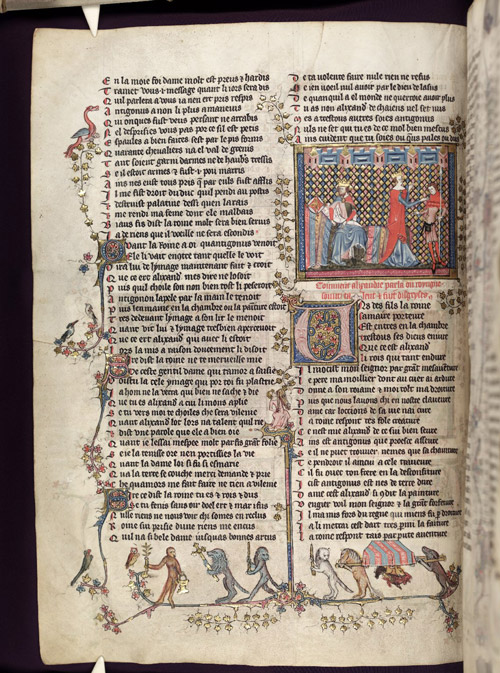 Press release issued: 16 August 2017
While most British children are likely to have heard of Fantastic Mr. Fox, very few adults, let alone children, may have heard of Reynard, the Dutch vulpine trickster who inspired Roald Dahl's much-loved character.
Thanks to a National Lottery grant of £163,100, Reynard, the subject of many Dutch and English fables dating back to the Middle Ages, is to be rediscovered by a new generation.
The North Sea Crossings Project, run by the University of Bristol, partnering with Aardman, Flash of Splendour and the Bodleian Libraries (University of Oxford), will work with Special Educational Needs & Disability (SEND) schools, as well as mainstream schools in Bristol and Oxford. Children with a range of needs and abilities will be introduced Reynard and other literary gems forged by historic Anglo-Dutch relations.
The project will particularly focus on children with learning disabilities. Primary and secondary pupils in Bristol and Oxford will take part in creative workshops with professionals from the Oscar ® -winning studio behind Wallace & Gromit and Shaun the Sheep, Aardman, and creative education organisation Flash of Splendour.
As well as a range of artwork and stories, four stop-frame animations will be created by the students, which will be screened in the Bodleian Libraries alongside Fantastic Mr. Fox at a fox-themed film festival.
David Sproxton, Co-Founder and Executive Chairman at Aardman said: "We at Aardman are very excited to hear that the North Sea Crossings project has been awarded its first round funding from the Heritage Lottery Fund (HLF). It's an imaginative and ambitious project helping to develop film-making skills for young students with special educational needs. We look forward to working with the team next year."
The project draws on ground-breaking research: The University of Bristol is responsible for leading academic research into the literary heritage of Anglo-Dutch relations, and into the many different kinds of contact situation (such as migration, trade, and marriage) that encouraged cultural exchange.
Of particular interest to the researchers is the printing revolution, and the role of the first English printer in making Dutch texts such as the Reynard story available in English translation. By drawing on their research into manuscript and printed images of the Reynard tradition, they will be helping special educational needs students connect with and respond creatively to the Reynard legend.
Professor Ad Putter, Professor of Medieval Literature at the University of Bristol and academic lead for the project, said: "We are very excited in the English Department to be involved in the Heritage Lottery Funded North Sea Crossings project.
"My own research has been on medieval Dutch and medieval English literature, and the opportunity to bring these two areas of expertise together by showing how much the cultures of England and the Low Countries owe to each other really excites me.
"An exhibition in the Bodleian (opening winter 2020) will showcase the treasures of Anglo-Dutch literary heritage, and the academic team in Bristol will work with Aardman Studios and Flash of Splendour to make their academic work accessible to special educational needs students."
The project aims to make academic institutions such as universities and the Bodleian Libraries more welcoming to young people, especially those with learning disabilities, and open up a little-studied topic to wider audiences. The way children and young people with disabilities find to engage with the historical sources in turn provides the researchers with new and unexpected perspectives on texts.
Other outreach activities made possible by this grant include a Reynard the Fox day, to be celebrated by a number of local Oxford museums and shops, and family activities and music celebrating A Dutch Christmas.
Eilish McGuinness, Director of Operations at Heritage Lottery Fund, said: "The North Sea Crossings project represents an exciting and imaginative approach to involving children and young people, particularly those with disabilities, in a relatively unexplored corner of heritage. Thanks to National Lottery players, pupils will get the opportunity to pick up some fantastic creative skills, and be welcomed into spaces they may never have thought to explore otherwise."
The North Sea Crossings project is currently undertaking development work, creating workshops and activities to bring to schools in the next academic year. The three-year project will culminate in 2020, with film festivals, events and public activities, as well as the publication of two books, one telling the stories of Reynard the Fox, aimed at ages 8+, and a booklet highlighting the academic research behind the project.
Further information
About the Heritage Lottery Fund
Thanks to National Lottery players, HLF invests money to help people across the UK explore, enjoy and protect the heritage they care about - from the archaeology under our feet to the historic parks and buildings we love, from precious memories and collections to rare wildlife www.hlf.org.uk
About Aardman
Aardman, based in Bristol (UK) co-founded and run by Peter Lord and David Sproxton, is a world leader in animation. It produces feature films, series, advertising and digital entertainment for both the domestic and international market. Their multi-award winning productions are novel, entertaining, brilliantly characterised and full of charm that reflects the unique talent, energy and personal commitment of the very special people who make up the Aardman team. The studio's work is often imitated and yet the company continues to lead the field producing a rare brand of visually stunning and amusing independent and commercials productions. www.aardman.com
About the Bodleian Libraries
The Bodleian Libraries at the University of Oxford is the largest university library system in the United Kingdom. It includes the principal University library – the Bodleian Library – which has been a legal deposit library for 400 years; as well as 28 libraries across Oxford including major research libraries and faculty, department and institute libraries. Together, the Libraries hold more than 12 million printed items, over 80,000 e-journals and outstanding special collections including rare books and manuscripts, classical papyri, maps, music, art and printed ephemera. Members of the public can explore the collections via the Bodleian's online image portal at digital.bodleian.ox.ac.uk or by visiting the exhibition galleries in the Bodleian's Weston Library. For more information, visit www.bodleian.ox.ac.uk