View all news
Funding boost to promote inter-religious and cultural dialogue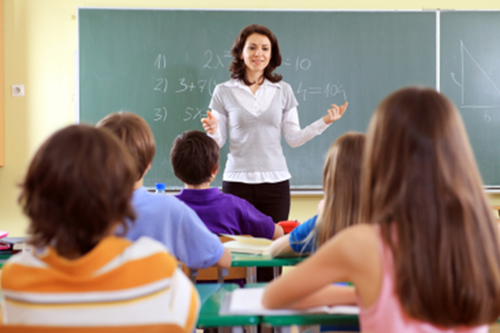 28 September 2016
The National Association of Teachers of RE (NATRE) and the University of Bristol have successfully won two research bids for a joint project exploring better ways of promoting inter-religious and cultural dialogue in the classroom.
Funded by the Economic and Social Research Council (ESRC) and Westhill Endowment Trust, the two bids (totalling over £25,000) will involve a two-way knowledge exchange secondment, enabling University of Bristol researchers and Executive members of NATRE to work together to transfer relevant knowledge and understanding. The initiative will help teachers working in culturally diverse settings to better understand theory, while researchers develop new theoretical ideas based on classroom-based knowledge shared by teachers.
This will include 'contact theory' – a key idea that will enhance teacher's understanding of how to share 'space' in classrooms in ways that promote inter-religious and intercultural dialogue. Two teachers will spend time in residence at the University of Bristol during the project, while researchers from Bristol will spend time on the NATRE Executive and in local NATRE groups.
In the local groups, they will undertake a national survey of RE teachers, which will help to gather essential evidence of the potential the best religious education has to promote good community relations. The results of this two way knowledge exchange will be shared with teachers of RE at NATRE, RE today and other events over the next year.
Daniel Hugill, Chair of NATRE said: "NATRE is always keen to look at positive ways of working with the research community, so teaching can become a more evidence-based practice and we are also passionate about how Religious Education can contribute to promoting positive community relations. We are delighted to be involved in such a collaborative and timely initiative."
For more information please visit the NATRE website.
Further information
NATRE is the subject teacher association for RE professionals. It works to address the real concerns of primary and secondary RE teachers in all schools and institutions and at all stages of their career. It provides a focal point for their concerns, a representative voice at national level, and publications and courses to promote professional development. NATRE works through its Executive and its Executive Officer.
NATRE is sponsored by and works in collaboration with RE Today Services to provide a comprehensive range of services and support for all those who teach RE.
From summer 2014 to 2018, the ESRC is providing funding for knowledge exchange activities through Impact Acceleration Accounts (IAAs). These are block awards to Research Organisations to accelerate the impact of research. The University of Bristol's IAA will allow it to respond to knowledge exchange and impact development opportunities in flexible, responsive and creative ways.
The objectives are to:
Widen participation in impact activities across all areas of social science
Develop a community of practice by connecting IAA participants and the roles of School Impact Directors, PolicyBristol and Research & Enterprise Development
Create a ladder of engagement through the four competitive funds below
Develop ways to continue engagement beyond the stop-start nature of project funding
Develop tools to identify, capture and measure impacts both tangible and intangible, in collaboration with ESRC and other universities.
The Westhill Trust offers advice and financial support for educational projects that have at their heart strong Christian values which are shared by other faiths and which change peoples' lives, foster empathy between communities and build bridges between people of diverse backgrounds and cultures. Grants are given to a wide range of projects that include churches, hospitals, hospices, education and research in further education both in the UK and overseas. The Westhill Trust encourages the exchange of ideas and actions across religious and cultural boundaries. Further information can be found on its website.