View all news
Bristol named as leading UK Smart City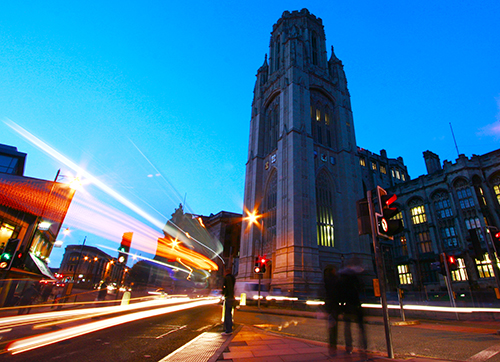 Press release issued: 20 May 2016
Bristol has been named as a leading UK Smart City in a Huawei report unveiled this week [17 May] at an event attended by Minster for Culture and the Digital Economy, Ed Vaizey, MP.
Huawei, a Fortune Global 500 company and leading provider of global information and communications solutions, have compiled the first UK Smart Cities Index placing Bristol amongst the top ten in the country.
Bristol is ranked as a Leader alongside London with the remaining eight cities falling into categories as Contenders or Challengers.
The report recognises best practice from smart cities across the UK and identifies challenges that national and local government need to tackle so that cities can continue to use technology in strategic ways to benefit their citizens.
The report was unveiled at the Institution of Engineering and Technology (IET) where Huawei and consultancy firm, Navigant, hosted a day of panel discussions and an interview with the Minister.
Led by BBC technology correspondent, Rory Cellan-Jones, the interview reflected on the key findings from the commissioned research and explored the public policy challenges involved in delivering a smarter urban environment in the UK.
Stephen Hilton, Director of Bristol City Council's Bristol Futures team, said: "It is a great accolade for Bristol to be ranked with London as the country's leading smart cities. This is testament to the pioneering work of Bristol Futures, Bristol City Council and many partners within the city from business, academia and the community.
"Bristol has always been distinctive when it comes to smart cities because we place citizens at the heart of our approach and often take a playful and engaging approach to tackling serious urban challenges. This strategy is paying off and is setting an approach that other cities are keen to learn from and develop."
Professor Nishan Canagarajah, Pro Vice-Chancellor for Research at the University of Bristol said: "It is great news Bristol has been named as a leading Smart City. Smart city technology is already being pioneered in two large city level projects, Bristol is Open and SPHERE, which is developing sensor systems to monitor health and well-being in the home.
"International leadership and excellence in communications and networks is one of the key research strengths of the University and we are working with partners in the city and region to ensure Bristol is one of the UK's most technologically advanced cities. This is an exciting time for the city and the University is delighted to be part of it."
Suzanne Wilson, City Innovation Manager for Bristol City Council, also took part in a panel session on the lessons learnt from leading smart UK cities and shared Bristol's experience and challenges in driving city innovation. As the lead on several digital transformation projects, Suzanne also discussed the impact these have had on city operations and how local residents have been able to participate.
She said: "It is a major feat to be classed as one of the leading UK Smart Cities and to be able to meet my peers from some of the other cities included in the report. We thank Huawei who have been a strong supporter of shifting the digital agenda in the UK and enabled this event to take place.

"This is an exciting time for Bristol with several smart city projects already in place and we look forward to working with our partners to ensure the city builds on what we have achieved and deliver real benefits for the citizens of Bristol."
The UK Smart Cities Index is available to download online.