View all news
Consensus on consensus confirms 97 per cent of experts are convinced people are changing the climate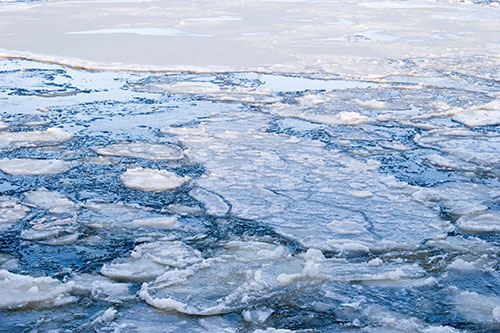 Press release issued: 14 April 2016
Ninety-seven per cent of climate scientists agree global warming is caused by people, a new study by an international team of researchers, including Professor Stephan Lewandowsky of the University of Bristol, has confirmed.
John Cook of the University of Queensland's Global Change Institute brought together the authors of seven previous research studies into scientific agreement on climate change. Their new study, published in Environmental Research Letters, found that the higher the scientific expertise in climate science, the higher the agreement that global warming is caused by humans.
Mr Cook said: "Global warming is ultimately responsible for increasing temperatures, more severe storms and drought, as well as everything that goes with that – we need to find ways to address it, so future generations can enjoy everything that we do.
"The progress made at the United Nations Climate Change Conference (COP21) in Paris late last year indicates that countries are now well and truly behind the scientific consensus too.
"It has been studies like this that have compelled politicians and policy-makers to act on climate change – and the Paris Accord is testament to that action."
A 2013 study, led by Mr Cook, showed that more than 97 per cent of expert climate scientists agreed global warming was caused by humans – a finding that was re-tweeted by US President Barack Obama to his 31 million followers.
However, some climate contrarians and politicians continue to claim that there is a lack of scientific consensus. The point of the new work is to bring together all the scholars who have examined the question—and to show that, despite differences in approaches, the various studies find essentially the same result.
Research co-author Professor Naomi Oreskes from Harvard University said that this latest work places it in the broader context of other research.
"What we've done is gather together many of the scientists who have studied this issue right back to my original consensus study in 2004," she said.
"By compiling and analysing all of this research – essentially a meta-study of meta-studies – we've established a consistent picture with high levels of scientific agreement among climate experts."
Mr Cook said he hoped this latest finding, which he has termed 'consensus on consensus', will enable scientists to focus on the real work – addressing climate change.
"Global warming is the most serious issue of our age and scientists can now focus their efforts on addressing it," he said.
Paper
'Consensus on consensus: a synthesis of consensus estimates on human-caused global warming' by John Cook, Naomi Oreskes, Peter T Doran, William R L Anderegg, Bart Verheggen, Ed W Maibach, J Stuart Carlton, Stephan Lewandowsky, Andrew G Skuce, Sarah A Green, Dana Nuccitelli, Peter Jacobs, Mark Richardson, Bärbel Winkler, Rob Painting and Ken Rice in Environmental Research Letters