View all news
Steve Croker, 1958-2014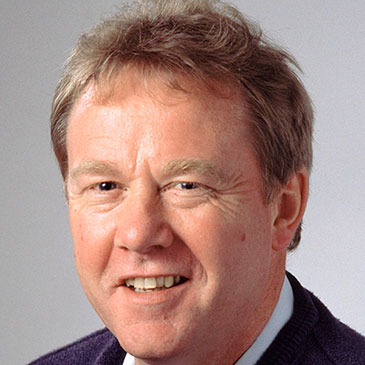 29 January 2015
Steve Croker, former Teaching Laboratory Manager in the School of Chemistry, died on 12 December 2014. Professor Nick Norman pays tribute to an inspirational leader with a positive attitude in all aspects of life.
Steve joined the School of Chemistry from the former Long Ashton Research Station in 2003 to take up the role of Teaching Laboratory Manager. Two years later, the School secured significant HEFCE funding to become a Centre for Excellence in Teaching and Learning with the emphasis on undergraduate laboratory teaching.
A major part of this project, which became known as Bristol ChemLabS, involved a complete refurbishment of the School's Teaching Laboratories, and Steve played a pivotal role in this process. In everything from the overall design of the laboratories to details of fittings and equipment to how everything would work in practice, Steve's dedication, hard work and attention to detail ensured that the project delivered everything we had all hoped it would. Indeed, to this day, Bristol ChemLabS remains second-to-none in terms of the quality of the undergraduate experience offered, and the labs stand as a fitting testament to Steve's hard work and dedication.
Steve was also an outstanding colleague who combined a high standard of professionalism, great technical expertise and a positive attitude, all of which created a fantastic environment in which students could learn practical chemistry. Unfailingly committed and completely reliable, Steve's focus was on the student experience, and it was invariably the case that recommendations for change in the teaching labs made by Steve were welcomed by staff and students alike.
Steve was a devoted family man, and this was evident when he talked with great warmth about his weekends in Cornwall with his wife Sandra and his grown-up son and daughter who were both practicing doctors in Devon. The picture Steve described of his time in Cornwall with his family was idyllic, and it was clear that this was where Steve's heart lay.
Steve sadly passed away with his family by his side at his home in Cornwall, a few weeks after arrangements had been finalised for his early retirement following a prolonged period of ill health. He will be sadly missed by us all.