View all news
Defect detection system wins top prize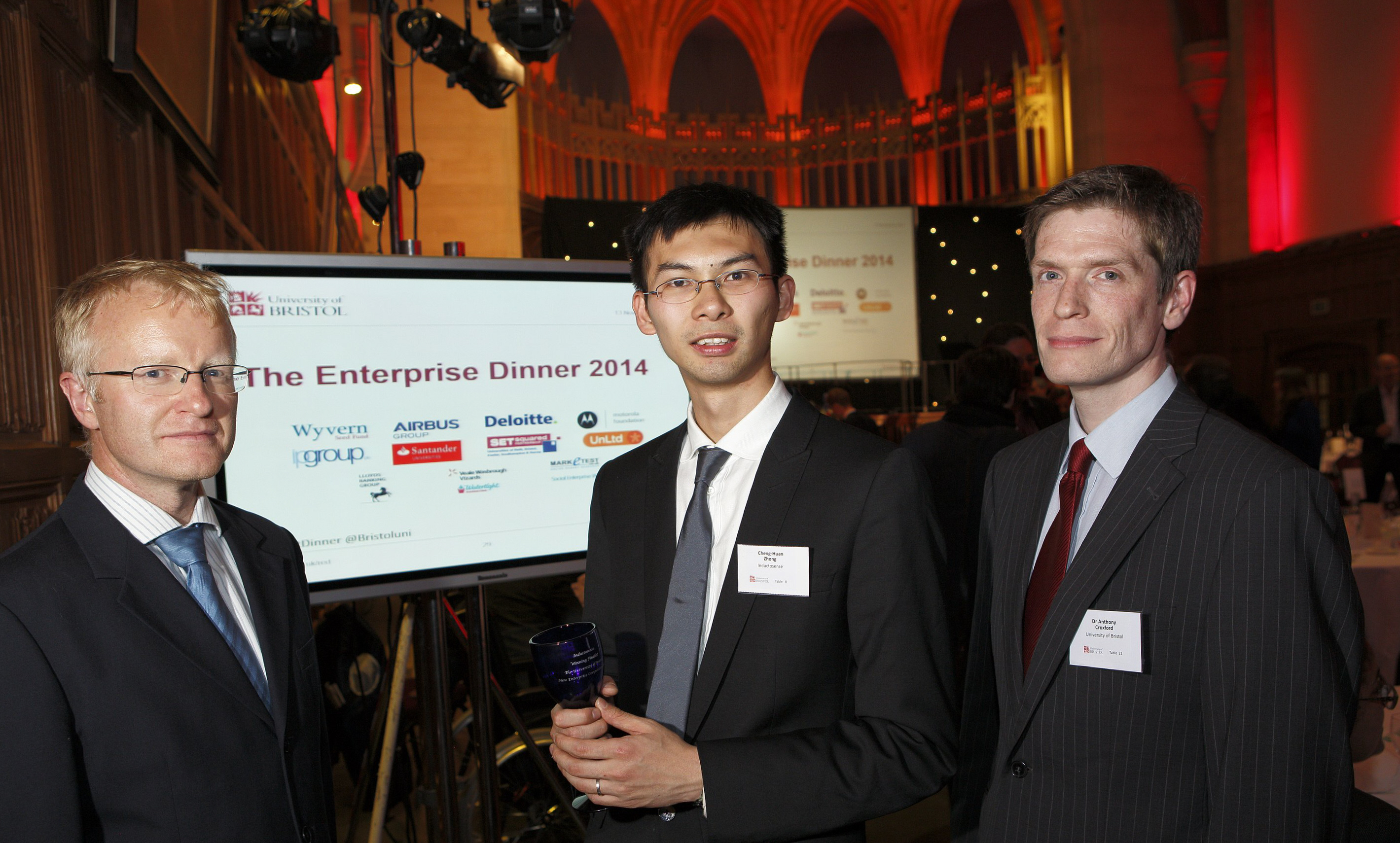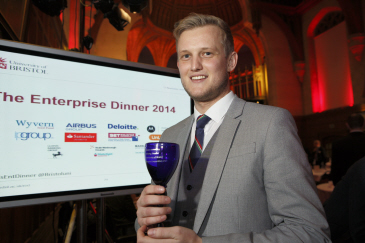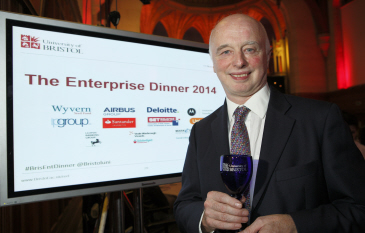 Press release issued: 14 November 2014
A system which enables automated detection of defects across a range of structures emerged as the winner of the 2014 New Enterprise Competition – the University of Bristol's answer to Dragon's Den.
Inductosense NDT is the work of a team led by post-graduate researcher Cheng-Huan Zhong, with University of Bristol staff members Dr Anthony Croxford and Professor Paul Wilcox. They beat stiff competition from some of the most exciting new business ideas generated by University of Bristol students, staff and recent alumni.
The system, which removes the need for destructive testing across a wide range of industries, has won £10,000 and specialised support from the University of Bristol's award-winning business incubator, SETsquared.
The judging panel, which was made up from a number of industry leaders from the sponsoring organisations, picked Inductosense NDT from a shortlist of nine businesses. The businesses were judged on innovation, potential value - both economic and social - and the feasibility and quality of their business plan.
The award was announced last night at the Enterprise Dinner 2014.
Cheng-Huan Zhong, winner of the NEC 2014 and Research Assistant at the Department of Mechanical Engineering, said: "For me, NEC has been an amazing journey, it has converted my research into a commercial opportunity and has developed my entrepreneurial mindset.
"NEC is not only the starting point of my business adventure, but it is also the foundation of Inductosense."
Two runners up were also named - Balance Stationary and Biopsys.
Balance Stationary is a social enterprise which provides a way for businesses to support education in developing countries through funding office supplies. They won £7,000 cash, £1,000 legal support and £1,000 marketing support.
Biopsys won £5,500 cash and £1,000 legal support to further develop a range of specialist diagnostic devices which offer a reliable and instantaneous method of distinguishing between tissue types in the body.
The New Enterprise Competition 2015 is now open to applicants. Round one closes on the 21 November.
The Vice-Chancellor's Impact Award
Dr Matthew Watson and Dr Andrew Hogg from the Faculty of Science won the Vice-Chancellor's Impact Award 2014 for their work on reducing risks to aviation from airborne volcanic ash following the Eyjafjallajökull eruption in 2010.
University of Bristol Engagement Awards 2014
These awards are given to researchers who show outstanding achievement in engaging the public about their work. Earlier this year three awards were announced – the winners attended the annual enterprise dinner:
- Tom Sperlinger and Richard Pettigrew for developing the Foundation Year in Arts and Humanities.
- Dr Rache Gooberman-Hill for the PEP-P group (Patient Experience Partnership in Research group).
- Dr Olivia Maynard for maximising the impact of her research on plain tobacco packaging.
The New Enterprise Competition 2014 was supported by Airbus Group, Deloitte, Santander, SETsquared, Lloyds Banking Group, Veale Wasbrough Vizards LLP, Watertight Marketing, Social Enterprise Works, Motorola Foundation, IP Group Plc, Wyvern Seed Fund, UnLtd and MarkETest.