View all news
David Blunkett examines the 'politics of pessimism' in Policy & Politics annual lecture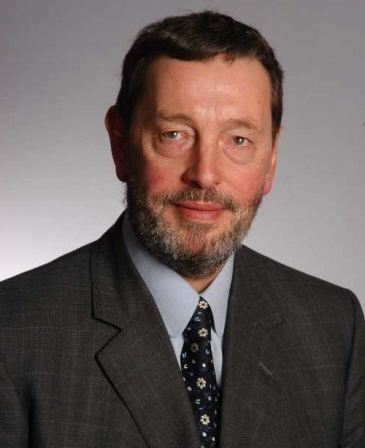 Press release issued: 21 March 2014
With worryingly high levels of distrust and disengagement with conventional politics, MP David Blunkett will address how to bring politics alive in the 21st Century when he gives a lecture at the University of Bristol.
It comes as the former Home Secretary accused comedian Russell Brand of undermining democracy by encouraging young people not to vote. The outspoken funnyman had told BBC's Newsnight that there was no point in voting because politicians are corrupt and untrustworthy.
Mr Blunkett will explore why established political processes and institutions seem unable or unwilling to re-engage with vast sections of the public when he gives the Policy & Politics annual lecture on Thursday, 27 March.
With evidence mounting of a divided democracy in which levels of political inequality are increasing in the UK, he will look at how to move away from 'the politics of pessimism' and instead nurture a new model of engaged citizenship.
In his lecture, Mr Blunkett will argue that 'we need to find imaginative ways of persuading people that politics can really make a difference, that governments can bring about change for the better and - like it or not - that political parties and processes do matter'.
He will also discuss the prospect of another post-2015 coalition government and how it hampers the opportunities of those elected to office from implementing their policies, concluding that 'no one gets any of what they wanted'.
The Policy & Politics Annual Lecture 2014, Bringing Politics Alive: Engaging the Disengaged in the 21st Century, takes place on Thursday 27 March in the Wills Memorial Building at 6pm. Places are free but you must book online.
Questions for Mr Blunkett can be submitted in advance by using the Twitter hashtag #askBlunkett which will also be in use during the event.
It's been organised by the international journal Policy & Politics, which is published by Policy Press at the University of Bristol, in partnership with the School for Policy Studies.
There will also be a live chat on the Guardian Public Leaders Network about citizen engagement in politics and policymaking, from 12pm to 2pm on Friday [28 March].
David Blunkett has been an MP since 1987 and is currently the Member of Parliament for Sheffield Brightside and Hillsborough.
Blind since birth, and coming from a poor family in one of Sheffield's most deprived districts, he rose to become Education and Employment Secretary, Home Secretary and Work and Pensions Secretary in Tony Blair's cabinet following Labour's victory in the 1997 general election.
He is a Visiting Professor of Politics and Government in the Sir Bernard Crick Centre for the Public Understanding of Politics at the University of Sheffield.
Further information
About Policy & Politics
Policy & Politics is a leading international journal in the field of public and social policy. It spans the boundaries between theory and practice and links macro-scale debates with micro-scale issues. It seeks to analyse new trends and advance knowledge by publishing research at the forefront of academic debates. It's published by Policy Press at the University of Bristol.