View all news
Bristol academics elected Fellows of the British Academy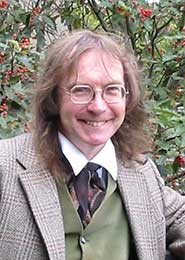 19 July 2013
Professor Katharine Ellis of the Department of Music and Professor Ronald Hutton of the Department of History have achieved the rare distinction of being elected Fellows of the British Academy, the national academy for the humanities and social sciences.
The British Academy elected 42 new Fellows at its Annual General Meeting on 18 July 2013. Each of them is a highly distinguished academic, recognised for his or her outstanding research. The Fellows represent the full range of the Academy's subject areas from early literature to law.
Following posts at the Open University and at Royal Holloway, University of London, Professor Ellis joined the University of Bristol in January 2013 as the Badock Chair in Music.
She is a specialist in the history of French musical cultures during the long 19th century, with research interests ranging from medieval plainchant to the café-concert, and a passion for understanding what made musical life tick. Her current project is a cultural history of music in the French provinces, 1848 to 1914.
Professor Ellis said: "I am overjoyed, delighted for the University, and hugely grateful for the 20-odd years of academic collegiality and encouragement that underpin this wonderful news."
Professor Hutton is a leading authority on the history of the British Isles in the sixteenth and seventeenth centuries, on ancient and medieval paganism and magic, and on the global context of witchcraft beliefs. He is also the leading historian of the ritual year in Britain and of modern paganism.
His recent publications include A Brief History of Britain, 1485-1660 and Blood and Mistletoe: The History of the Druids in Britain.
Professor Hutton said: "Having been a historian at Bristol for over thirty years, I am delighted by the honour that the Academy has done to my subject, department, school, faculty and university, and being inherently sociable I look forward to pulling my weight as a member of one of our nation's most valuable scholarly institutions."