View all news
Bristol set to INSPIRE the next generation of medical researchers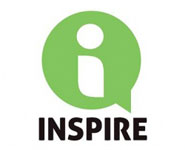 11 February 2013
Bristol's two medical faculties have been awarded funding under a new initiative co-ordinated by the Academy of Medical Sciences to encourage medical and dental students to consider a research career.
INSPIRE, supported by the Wellcome Trust and launched today [11 February], is a five-year, UK-wide programme to promote the development of activities to introduce these students to the benefits and potential of working in research. Bristol is one of the universities chosen to design and deliver local and regional activities, with the input of students, across the range of scientific disciplines. These activities will include an offer of bursaries and prizes to support research projects, a research taster scheme run in partnership with Cardiff and Peninsula Medical Schools, and a series of seminars and workshops led by clinical research leaders.
The Faculty of Medicine and Dentistry and Faculty of Medical and Veterinary Sciences have been awarded £10,000, which has been match-funded by the faculty deans and the director of the University's new Elizabeth Blackwell Institute.
The Bristol programme will be led by Dr Tony Pickering, Wellcome Senior Clinical Fellow in the School of Physiology and Pharmacology, and Debbie Sharp, Professor of Primary Health Care in the School of Social and Community Medicine, along with student representatives from the Faculty of Medicine and Dentistry.
Professor Peter Mathieson, Dean of Medicine and Dentistry, said: 'This provides a wonderful opportunity to enhance our ability to promote research to our undergraduate medical and dental students and to encourage them to consider a research career themselves. Thanks are due to the Wellcome Trust for the funding and the Academy for the administration of the scheme.'
Professor Sharp said: 'It is excellent news to have received this award. We will be able to build on our current activities that offer students an introduction to an academic career. We are most grateful to the Faculty of Medicine and Dentistry, the Faculty of Medical and Veterinary Sciences and the new Elizabeth Blackwell Institute for offering us additional funding which will allow us to provide some extra innovative learning experiences for our students.'
Marion Matheson, Careers Representative for Galenicals (the Bristol Medical Students Society) and medical student lead for Bristol's involvement, said: 'I hope that through INSPIRE, medical and dental students can get more involved with the fantastic research already taking place at the University of Bristol and beyond. With the rapid pace of advance in medical technologies and therapeutics, it won't be long before our generation is leading this research. Hopefully through this scheme we'll be able to inspire more students, regardless of background, to become tomorrow's clinical scientists and medical academics.'