View all news
A book, a film, a newspaper: Bristol alumni on top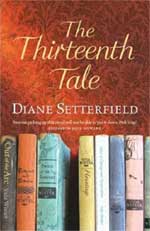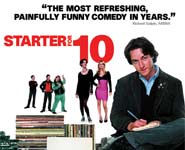 17 October 2006
Three Bristol graduates are currently riding high in the media. Who are they? Read on, and follow the links to find out more.
Diane Setterfield, who graduated with a BA in French (1986) and went on to do a PhD (1993), is currently topping the US hardback fiction bestseller list with her first novel, The Thirteenth Tale. The book, which has yet to enjoy comparable success in the UK, was the subject of fierce bidding by publishers before being snapped up by Orion.
The Independent commented on the book's 'mysterious, gothic style with resonances of works by the Brontës, Daphne du Maurier and Wilkie Collins, as well as contemporary novels such as Sarah Waters' Fingersmith and The Shadow of the Wind by Carlos Ruiz Zafon'.
For more, read the Independent article, and a Guardian profile. The Thirteenth Tale also has its own website.
You can listen to archived audio of Diane Setterfield on Woman's Hour.
---
Starter for Ten, the first novel by David Nicholls (BA Drama and English, 1988), has been made into a film starring James McAvoy, Charles Dance and Lindsay Duncan. The story is set in the 1980s at the University of Bristol, and some scenes were filmed on the precinct last summer. Starter for Ten, whose producers include Tom Hanks, is released on 10 November.
This interview with James McAvoy (Guardian online) has more information about the movie. You can also go to the movie's official site.
---
William Lewis, who graduated in Economics and Politics in 1990, has been appointed the new editor of the Daily Telegraph. He worked previously at the Mail on Sunday, the Financial Times and the Sunday Times, and is one of the youngest editors of a national broadsheet in Fleet Street history.