View all news
The Southmead Project: understanding drug misuse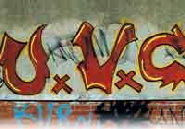 24 October 2006
Almost 12 years ago the Southmead Project was set up to help residents deal with the drug problems that have hounded Southmead for many years.
Southmead is a deprived area of Bristol. When Tony Blair visited it earlier this year he spent nearly an hour talking to residents about the impact crime had on their lives. But, were it not for the Southmead Project, things would undoubtedly be a lot worse. The Southmead Project was the initiative of Mike Pierce, a former resident of Southmead, who had lived there as a child. Mike returned to Southmead, having survived a personal drug problem, only to discover that relatively nothing had changed since his childhood. Mike understood the type of support drug users needed and he was angered by the unchanging situation. He decided to take action and created the Southmead Project at the heart of the community, currently located alongside the local shops.
With charitable funding and a small amount of local funding, the Southmead Project took off. It offered methadone-substitution programmes for drug users, along with a variety of other services. As Mike explains, 'the beauty of methadone is that it is a substitute which people can use to stabilise themselves'. Later, a programme was set up to help drug users find training and employment once their drug problem had become stabilised, and a Relapse Prevention Group was established to provide people with the skills to avoid relapse. A Parents' Group was also started which gave advice and support to the families of drug users. However, this was not enough for Mike. He wanted to explore the relationship between early trauma/abuse, and how that subsequently led to drug misuse. Having worked as a volunteer at an NSPCC abuse counselling service, Mike understood the impact of abuse and its correlation with self-harm.
Over the past 18 months, Kim Etherington, her research assistant Emma Barnes, and a small team of volunteer researchers have evaluated the work of the Southmead Project, exploring the fundamental reasons for drug misuse. Users were invited to participate in the study by completing questionnaires and to take part in semi-structured, individual and group interviews. Their report, which has just been published, provides an understanding of drug misuse, treatment and aftercare, and the processes involved.
Mike understood the impact of abuse and its correlation with self-harm
As the research progressed it showed how, in some cases, drug dependency in later life was linked to trauma or abuse during childhood. Many clients using the Southmead Project had experienced childhood trauma of some kind. As Mike Pierce described, 'about 70-80 per cent of clients would turn up to the clinic purely to talk about their abuse as a child'. In one of the interviews 39-year-old Mark told how, as a nine-year-old, he had watched his seven-year-old brother die in a road traffic accident on Christmas day and how the impact of that had subsequently killed his father. By the age of 29, Mark was spiralling out of control, following the break-up of his marriage. Heroin became his emotional painkiller: 'I didn't use heroin to get high. I used it to take away the emotional pain that I was feeling. Without heroin I think I may have committed suicide'. Mark realised he needed help and turned to the Southmead Project. It provided him with the possibility of a new beginning, and with the help of the Relapse Prevention Group Mark has been free from drugs for five years.
Mark is just one of the many people the Southmead Project has helped. He is living proof that Mike's under-standing and empathy with drug users has enabled him to take a more successful personal approach to those who seek help. However, it has not been plain sailing. The Southmead Project finds itself constantly hampered by a lack of resources and funding for core activities. Some financing has come from Government Trusts, but 70 per cent of the income is raised by its own fundraising activities. These must exceed £300,000 each year if the centre is to stay afloat. The past six months have proved particularly turbulent, resulting in threatened closure due to lack of finance. However, Mike and his team were not prepared to give up. Service users marched with banners on Bristol's Council House and, with the support of a paper written by Kim and Emma demonstrating the value of the Southmead Project to the community, they were successful in their bid for a grant from the Neighbourhood Renewal Trust.
We must help the children
For Mike, however, the fight is not over. His aim now is to address the issues that are affecting the addicts of tomorrow: 'We must help the children who do not have a chance in hell of getting a life unless the abuse from which they suffer is challenged'. The mission is not only to continue to help current drug users, but also to prevent the children of today becoming the drug users of tomorrow.
So, the Southmead Project continues its invaluable work. Nevertheless, it is still haunted by the threat of insufficient funding, which looms large as current resources slowly seep away.
If you would like to help, either by becoming a volunteer or making a donation, please contact:
The Southmead Project
165 Greystoke Avenue
Southmead
Bristol BS10 6AS
Telephone: 0117 950 6022
Email: southmead_project@yahoo.co.uk
Key recommendations from the research report:
Young people should be educated about potential dangers of drug use by local ex-drug users, rather than outsiders with little understanding of local residents' lives and the area.
Users should have the opportunity to contribute to the running of the Southmead Project, as this provides routine and responsibility.
Education about the impact of negative life events on subsequent drug misuse could increase public understanding and reduce stigma.
Workers and counsellors should be educated to focus on the users' understanding of their identity development.
Parenting classes should be offered to enable clients to learn about the needs of their children.
Relationship-skills training helps users build on the need to improve relationships with others.
This research was funded by the European Social Fund and the Higher Education Funding Council for England.
Kim Etherington/Graduate School of Education