View all news
Passionate about palaeobotany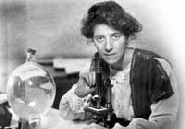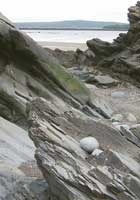 12 May 2006
What does the female orgasm have to do with fossil plants? The answer is, of course, Marie Stopes.
Marie Stopes was one of the most flamboyant and influential figures of the 20th century (Guardian readers voted her Woman of the Millennium in 1999). Her landmark sex manual, Married Love, was nearly never published. On receiving the manuscript, one prospective publisher responded that if women demanded too much in the bedroom, they wouldn't find a husband at all (it was, after all, the First World War and men were in short supply). She later courted huge controversy over her birth-control clinics (the Catholic Church, in particular, argued that they would surely undermine the fabric of decent society). Indeed, in 1940, an Australian MP made the extraordinary claim that the British Empire had three enemies – Hitler, Goebbels and Stopes – and the greatest of these was Stopes!
Guardian readers voted Marie Stopes Woman of the Millennium in 1999
Despite her international renown, few people realise that Stopes's initial training was in geology, and specifically in palaeobotany (the study of fossil plants). With a distinguished scientist for a father and a well-known feminist for a mother, there must have seemed an ironic inevitability to the way her bipolar career unfolded. In 1901, she accidentally gained first class honours degrees in both geology and botany after only two years of study at the University of London (she had entered for the exams a year early as
a practice run for her finals). A period of doctoral research in palaeobotany then followed at Munich University. By 1910, the year when her popular textbook Ancient Plants hit the bookshelves, she was already widely acclaimed as the rising star of British geology, aged only 30.
In 1911, Stopes became embroiled in a geological controversy concerning a fossil site in eastern Canada known as Fern Ledges. Hewn by the world's highest tides on the Bay of Fundy, these beds of primeval rock had yielded some of the oldest known remains of land animals and plants. But just how old were they? Did they date from the Carboniferous – the time when the coals were laid down – or were they part of a much older rock succession? This would have hardly mattered had it not been for the fact that opposing factions within the Geological Survey of Canada were openly confronting one another in print. This simply would not do, and so the powers that be brought in Stopes as a 'hired gun' to sort things out.
Few people realise that Stope's initial training was in geology
Stopes's Fern Ledges monograph was quickly recognised as a classic of its genre – as clear, incisive and influential today as when it was first published in 1914. It effortlessly sliced through decades of sloppy thinking, proving once and for all that these famous rocks were no older than the Carboniferous Coal Age. I have long been fascinated by Stopes, and in August 2005, was afforded the spine-tingling pleasure of undertaking palaeobotanical research at Fern Ledges myself. Ironically, the trip was paid for by a Matthew Fellowship, the legacy of George Frederic Matthew, a Canadian geologist who had consistently opposed Stopes's conclusions.
Much remains to be discovered at the Fern Ledges, not just in the rocks themselves, but also in the writing of Marie Stopes. A recent conference on Women in Geology (28 November, 2005) sponsored by the History Group of the Geological Society of London (HOGG), gave me the opportunity to delve deeper into her work. Stopes must have been a hugely versatile thinker; in fact, she was finishing her Fern Ledges monograph at the same time as penning the first draft of Married Love – an interesting piece of multitasking if ever there was one. Nevertheless, there was clear continuity between the two works. As a piece of science, the Fern Ledges monograph was, in its own way, revolutionary – boldly challenging geological conventions.
One aspect that has particularly impressed me is the way that Stopes always 'told it as it is'. Science is meant to be impartial, but many of Stopes' palaeobotanical colleagues tried to improve their fossils by tweaking photographs or drawing extra details on specimens. Never a shrinking violet, Stopes took a clear and outspoken stance against this widespread but dubious practice, declaring it simple fakery. Even more significantly, she was careful to separate observation from interpretation, which is the essence of good scientific method.
Unlike many female scientists of her era who lived in the shadow of men, often failing to get the recognition they deserved, Stopes dominated her field from the outset. She left geology at the height of her powers, and by her own choice; even before the ink was properly dry on her Fern Ledges monograph, she was moving into radically different spheres. Hot on the heals of her sex manual in 1918, her first birth control clinics opened in London in the early 1920s – the most enduring of her many legacies. Some have snidely argued that she used her doctorate in palaeobotany to tacitly provide medical credibility for these advice centres; more likely, I suspect, she just let others make their own assumptions.
In the same year that Stopes worked at Fern Ledges, another young palaeobotanist, Walter Bell, was cutting his scientific teeth at Joggins, a fossil site a little further around the Bay of Fundy in eastern Canada. Bell rose to be one of the leading palaeobotanists of his day, but none of his many monographs matched Stopes's work for quality. One cannot seriously talk about missed opportunities when discussing an iconoclastic figure like Marie Stopes, but it is only natural to wonder what she might have achieved had she devoted her whole life to geology. Equally, of course, I wonder what kind of society we might live in today, if she had.
Howard Falcon-Lang/Earth Sciences