I want to be a professional composer
Our range of composition styles and media is very broad, so our graduates can be found in almost any area of music production, from music for film and television, PR, media and marketing, choral composition, live theatre, ensemble and symphony orchestra as well as in careers as sound engineers and recording technicians.
Our MA in Music and MA in Composition for Film and Television feed directly into professional practice. Also, a number of students each year opt for PhDs in composition with one of the department's professional composers, Neal Farwell, Michael Ellison and John Pickard.
You will see from the Bristol alumni here that there is no standard route to becoming a professional composer; very often, composers actively pursue other careers such as recording, conducting, arts admin and performance, yet still achieve major professional success as composers. It all depends on what kind of music you want to write, and what your personal interests are.
MA Music alumni
Ian Stephens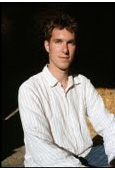 Ian Stephens completed both a BA and an MA at Bristol and has pursued a varied career working for the Royal Liverpool Philharmonic Orchestra, lecturing in music and composing. He works regularly with the RLPO's contemporary music group, Ensemble 10:10, is actively involved in the RLPO's outreach activities in local schools and has had increasing success as a composer, making his Proms debut in 2013.
"I began composing while at school, but it was while I was a Music undergraduate at Bristol that I really began to take it seriously. I found that there were many great opportunities to have works rehearsed and performed, and I benefited from invaluable practical advice on composition from the Music Department staff, as well as much exchange of ideas and encouragement from other student composers.
If you're a composer, make sure you make the most of all the opportunities offered, but also create your own collaborative projects with film, dance and theatre students - you will learn vital skills. Your student years are incredibly valuable as a time for discovery, experimentation, reflection and gathering of skills, all of which it is far harder to find time to do once you reach professional life."
Philip Harper

Philip Harper did his BA and MA at Bristol, obtained a PGCE and worked for some years as a music teacher, conductor and editor. He returned briefly to Bristol to co-ordinate the Lifelong Learning music courses while he pursued his career in band conducting and composing. He now conducts the world-leading Cory Band and his compositions are widely played. In 2012, Philip's piece Journey was performed in the Last Night of the Schools Prom in the Albert Hall.
"I am the Musical Director of the Cory Brass Band - ranked number one in the world for the last six years - as well as the Editor of Brass Band World magazine, and the Music Editor of Wright and Round Music Publishers. I majored in performance in my undergraduate degree at Bristol before going on to a two-year Masters in Composition and a PGCE. While teaching at secondary school I increased my freelance conducting work in the niche area of brass bands, with which I had grown up. I was able to go fully freelance - a scary step! - about ten years ago, and have since had a series of 'regular' appointments as Musical Director of some UK bands, while also taking on conducting and adjudicating assignments all over the world.
I got the job with the Cory Band in June 2012, which enabled me to concentrate more fully on a single conducting project. With the band I now do about 25 concerts, five CD recordings and five major competitions every year, all over Europe. I have also had the chance to tour Australia in August 2013 and regularly appear on radio broadcasts, as well as commissioning and performing new music on a regular basis.
Although I didn't really have a thought-out strategy to get here, I always dreamed of being able to earn my living in the world of brass bands, and somehow I got here. It's tough as a freelance musician as there's no nine-to-five security, sick leave, company pension, etc. However, if you end up doing something you love, like I have, then there are no complaints!"
MA in Composition for Film and Television alumni
Bristol runs an internationally-famous MA programme in composing music for film and television (MACFTV). Below are details of just three of our recent alumni:
Andrea Pejrolo

Andrea Pejrolo is the Assistant Chair of the Contemporary Writing and Production department at Berklee College of Music in Boston. He is a composer, producer, music technology expert, audio engineer, and bassist.
He is the author of Creative Sequencing Techniques for Music Production (1st edition 2005, and 2nd edition 2011) and Acoustic and MIDI Orchestration for the Contemporary Composer (2007) and has written several articles for music magazines, including Sound On Sound, Bass World Magazine (USA), Muralann and Boheme Press (Canada), and Il Capitello Publisher (Italy).
Andrea has extensive and active professional experience as a sound designer, audio engineer/producer, MIDI programmer and composer for film, TV, theatre and multimedia. Some of his recent collaborations and projects include Traits de Marque in Paris, iAcoustica Studio drum library, iDrum Rock Edition for iPhone/iPad in collaboration with Izotope, arrangements and recording with the City of Prague Philharmonic Orchestra, ABC, CBS and the Grand Canyon Music Festival.
Some of his latest inventions as music technologist and programmer can be seen at http://vimeo.com/56389617 and http://vimeo.com/56386501.
My experience at MACFTV was a life changing one. Being able to work and collaborate with both professionals and fellow students from different departments was extremely valuable for my career. Faculty and staff were excellent, and administration was supportive and always available. Special cheers to Jonathan Scott and Martin Kiszko, great teachers and friends.
David Butterworth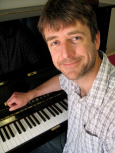 "The time I spent as a postgraduate at Bristol University was invaluable. The practical, career-orientated tuition I received there was instrumental in developing the skills I needed to go on to make a full time living as a professional orchestral arranger. The friendly, creative and supportive environment fostered by staff and students at the Victoria Rooms was a pleasure to be part of and something that benefitted me immensely as a musician.
Nearly fifteen years into my career now and I'm lucky to have worked as an orchestrator on an enjoyably diverse variety of films including The Bourne Ultimatum, Mr Bean's Holiday, Shame and Gravity. My work has also taken me into the related worlds of pop, classical crossover and theatre music and I've enjoyed collaborating with many talented musicians including Howard Goodall, George Fenton, Lesley Garrett and Tim Minchin on projects ranging from the Opening Ceremony of the London 2012 Olympic Games to live shows toured across Europe and America."
Blair Mowatt
Since leaving Bristol Blair has provided music for five feature films and over 60 short films to date.
In 2012 Blair was nominated for a BAFTA New Talent Award as well as a Creative Scotland Award for 'Best New Talent'. The summer of 2013 saw him compose a ballet for The English National Ballet as well as a musical for Invertigo Theatre, which premiered in the Edinburgh Fringe before transferring to The Arcola Theatre in London. He's currently preparing for a number of upcoming feature film scores.
"I think very fondly of my experiences at Bristol. Studying there provided me with invaluable time to hone my craft and analyse so many different aspects of film scoring. The extracurricular activities at the university also provided amazing opportunities to collaborate and work with all kinds of instrumentalists and fellow musicians.
I particularly enjoyed getting the chance to explore film music in a very academic way, picking apart how and why scores worked in order to better understand some of the composers I most admire. I still apply the methods I developed at Bristol to my composing and analytical processes today - the learning never stops."