Assessment and feedback
The Assessment and Feedback Group is co-led by Dr Karl Scheeres (Medic and Lecturer in Teaching and Learning for Health Professionals) and Prof Sheena Warman (Vet and Faculty Education Director). The aim of the group is to share good practice and identify areas for improvement across the programmes such that Bristol is at the leading edge of practice and development in health professions assessment and feedback. We are always interested to hear from colleagues who would like to be involved with our work.
Our work started in 2016 with a review of the Programmes' assessment strategies, mapped onto the University's Assessment Principles and the Association of Medical Education's ASPIRE criteria (http://www.aspire-to-excellence.org/). We have liaised with the staff development group in CHSE to organise workshops on OSCEs, feedback, single-best-answer exam question writing and psychometric analysis. We have established a community of clinical teachers interested in workplace based assessments, inspired by a visit from international expert Harold Bok from Utrecht University. We have recruited a Faculty Psychometrician, Dr Linda Hollen, who is providing valuable insights into our assessment data.
Feedback is a priority for ongoing improvement and staff training. The Faculty was successful in obtaining funding from the Bristol Institute of Learning and Teaching (BILT)'s Catalyst Fund, for the LeapForward project. This project aimed to evaluate and improve feedback and feedforward practices within undergraduate Health Sciences programmes (BVSc, MBChB, BDS), as well as MSc Social Work, and BA Theatre and Performance Studies, with a focus on transition to the workplace. A full project report is available via this link, along with a Resource Toolkit collating models to support workplace feedback, and workshop resources to support the implementation of staff and student feedback training. Other projects include a "Helpful Feedback" project with veterinary students, to better our understanding of feedback dialogue on coursework.
Our previous Faculty Education Directors, Professor David Dymock and Dr Kate Whittington, led a review of Programme Level Assessment, in line with the wider University initiative. We continue to work with our colleagues in the Curriculum Enhancement Team, supporting our Schools to engage with initiatives such as Curriculum Festivals and Transforming Experience of Students Through Assessment (TESTA).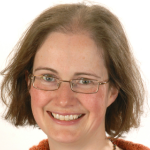 Bristol Institute for Teaching and Learning
The Bristol Institute for Teaching and Learning (BILT) have further information and resources about assessment on their website.
This includes a resource that has been created by the University of Bristol and summarises the key points covered in the BILT assessment workshop which took place in September 2017. Direct access is also available here.
Faculty Assessment and Feedback Statement for Undergraduate Students