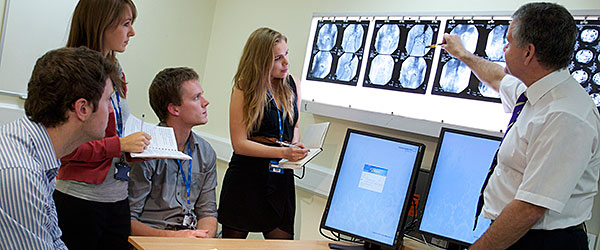 The Centre for Health Sciences Education (CHSE) is a faculty-wide initiative, structured around six core educational themes, that promotes and supports innovation and excellence in education. Anyone who is involved in teaching and learning in the Faculty of Health Sciences, or generally interested in education in relation to health sciences, is welcome to be part of CHSE.
This site provides helpful information on a range of common educational processes, and lists our forthcoming activities and events. We also provide advice on how you can get more involved in health sciences education.
Read the latest edition of our newsletter, the CHSE Wire:
Bristol Institute for Teaching & Learning Faculty Roadshow
As part of its launch, the Bristol Institute for Learning and Teaching (BILT) will be hosting a Faculty Roadshow for Health Sciences staff:
Thursday 8 June, 12:00 - 2:00
Social Sciences and Law Cafe, Priory Road Complex
Please come along and meet representatives from the BILT team, ask questions and find out more about BILT's aims and activities.
See the BILT website for further information.