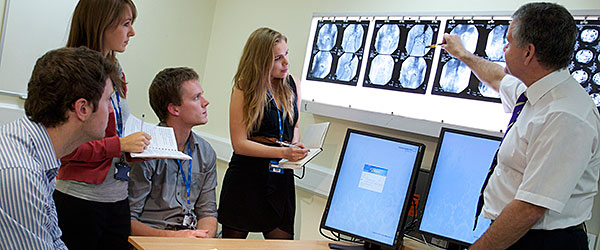 The Centre for Health Sciences Education (CHSE) is a faculty-wide initiative, structured around six core educational themes, that promotes and supports innovation and excellence in education. Anyone who is involved in teaching and learning in the Faculty of Health Sciences, or generally interested in education in relation to health sciences, is welcome to be part of CHSE.
This site provides helpful information on a range of common educational processes, and lists our forthcoming activities and events. We also provide advice on how you can get more involved in health sciences education.
Read the latest edition of our newsletter, the CHSE Wire:
CHSE Teaching & Learning Conference 16.03.2018 - Book your place now!
‌This day conference aims to highlight and celebrate good practice and innovation in teaching and learning across the Faculty of Health Sciences.
Our keynote speaker, Professor Tim Dornan (Queen's University Belfast), is addressing the theme of developing professional identity, be this as an educationalist or a health care professional.
We have three workshops: Peer Assessment, Supporting Mental Well-being in Students and Undertaking Research into your Educational Practice. In addition, a variety of themes is represented in varied presentation formats from Show and Tell to Pecha Kucha and Posters. There will be prizes for the best presentations and a complimentary drink at the end of the day.
In addition, there will be opportunities to learn CPR skills and how to use a defibrillator with Bristol Medical School's peer-led life support training scheme, RMD Bristol.
Registration is compulsory to attend the conference and places are limited. Please click here to register your place.
A draft programme can also be downloaded - CHSE Teaching Conference March 2018 (Office document, 22kB)
Contact information
If you require any further information please contact Rachel Scott on chse-admin@bristol.ac.uk.