Bristol Data Science Seminars (postponed)
Introducing a new seminar series in Data Science for 2019 - 2020
Due to public health concerns regarding Covid-19, Bristol Data Science Seminar events have been postponed until further notice. We will keep you updated when new dates becomes available. Thanks for your patience.
The Jean Golding Institute has teamed up with the Heilbronn Institute for Mathematical Research to showcase the latest research in Data Science - methodology with roots in Mathematics and Computer Science with important applied implications.
We will be featuring a range of internationally regarded high-profile speakers on topics that will be relevant to a broad audience.
Seminar schedule
| Date | Time | Title | Speaker | Venue |
| --- | --- | --- | --- | --- |
| 23 October 2019 | 1 pm - 3 pm | Using bagged posteriors for robust model-based inference | Jonathan Huggins, Harvard | G.09, Fry Building, University of Bristol, BS8 1UG |
| 5 December 2019 | 12 pm - 1 pm | A generalisation bound for online variational inference | Pierre Alquier, Riken AIP, Tokyo | G.09, Fry Building, University of Bristol, BS8 1UG |
| 11 December 2019 | 3:30 pm - 4:30 pm | Exploring relationships and predicting mechanisms within the human phenome | Ben Elsworth, University of Bristol | G.09, Fry Building, University of Bristol, BS8 1UG |
| 5 February 2020 | 2 pm - 2:50 pm | Challenging predictions in energy forecasting (PDF, 2,895kB) | Jethro Browell, Strathclyde | G.09, Fry Building, University of Bristol, BS8 1UG |
| 5 February 2020 | 3:30 pm - 4:30 pm | A compositional approach to statistical computing, machine learning... (PDF, 267kB) | Darren Wilkinson, Newcastle | G.09, Fry Building, University of Bristol, BS8 1UG |
| 27 February 2020 | 12 pm - 1 pm | Learning to match in online platforms (PDF, 4,734kB) | Milan Vojnovic, London School of Economics | LG.02, Fry Building, University of Bristol, BS8 1UG |
| 11 March 2020 | 3:30 pm - 4:30 pm | Unbiased Markov chain Monte Carlo with couplings | Pierre Jacob, Harvard University | G.09, Fry Building, University of Bristol, BS8 1UG |
| 25 March 2020 | 3.30pm - 4.30pm | A simplified Guide to Dimension Reduction (Postponed) | Leland McInnes, Tutte Institute for Mathematics and Computing | G13, Fry Building, University of Bristol, BS8 1UG |
| 1 April 2020 | 3:30 pm - 4:30 pm | Robust Representation Learning (Postponed) | Taylan Cemgil, Google DeepMind | G.09, Fry Building, University of Bristol, BS8 1UG |
Seminar organisers
General enquiries
For general enquires about the seminar series please contact jgi-coordinator@bristol.ac.uk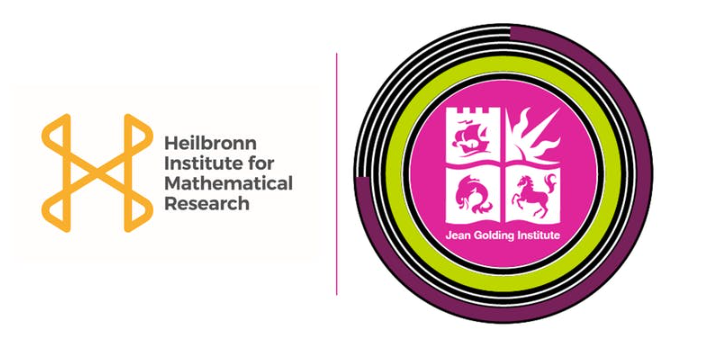 Take a look at our events page for these seminars and all other JGI events