Layered Realities - Lifi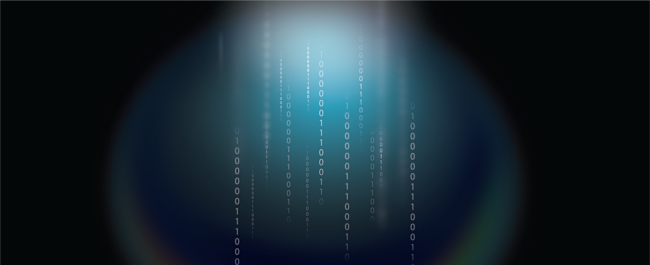 LiFi has the potential to have huge impact as a compliment to Wi-Fi as its accessibility and speed increases the user experience will become seamless in the same way that people view Wi-Fi today.
Smart Internet Lab at the University of Bristol and Watershed invite you to experience next generation wireless connectivity (5G) through a series of artistic and technical events.
Sign up to find out more and be the first to receive all the programme details and secure your spot to take part in this weekend of FREE showcases and demos.
Over the weekend of 17th - 18th March 2018, the University of Bristol's Smart Internet Lab welcomes you to the world's first 5G public showcase in Millennium Square, Bristol. Demonstrations, talks and artistic experimentation combine in an exciting blend of technology and expression. This event is running in conjunction with Watershed & We The Curious.
Photo Credit: Kaleider's - 'From The Light Of Fire, Our Dancing Shadows'
LiFi has been commercialised but is still maturing as a technology and to better engage our audience we took an innovative approach to creating and install an effective demonstrator for LiFi. Our objective was to display the concept without requiring visitors to use unknown technology on their PC's.  Of course this could be achieved by having a fixed PC with a fixed transmit/receive dongle in a protective housing that people could use to access defined content; however, the visitor interface knowledge and experience that we have developed at We The Curious has led us to propose a more compelling exhibit as a demonstrator.  
There are groups of sofas in the foyer of We The Curious that have become popular with visitors as an extension to the cafe and as areas to meet and chat. For Phase 1 of the LiFi demonstrator we are proposing to create the exhibit shown below; it is a curved glass, low resolution led display driven by a computer and positioned beneath a LiFi light source. The content will come from a selected Instagram feed and images from the feed will travel up the side of the exhibit, across its surface and down the other side; as it is continually updating visitors will see that it is recieving a live stream of data. Visitors will be encouraged to cover up the receiving port with a coaster or coffee cup to freeze the display, demonstrating that the data is being transmitted by the light above. We will also print information about how LiFi works on the scatter cushions on the sofas - creating an informal, user-friendly environment to understand and interact with the technology. This initial exhibit will be built from scratch at a cost of £13,000.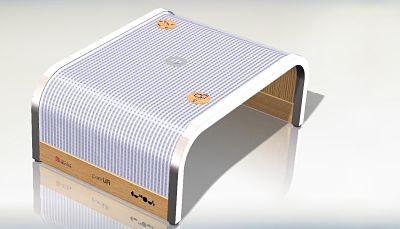 Phase 2 of the installation will see three or four similar exhibits in the informal seating areas positioned beneach LiFi lights; these will be lower cost versions of the exhibit above that will have a glass covered screen set into the surface. Data will be streamed via LiFi in a similar way and the exhibits will display selected video content. Again visitors will be encouraged to cover the receiving port to freeze the video, and coasters and cushions will be used to explain the technology. The video content can be chosen to entertain and provide information about future developments.
The collection of exhibits in the cafe/foyer will become a unique and engaging demonstrator of exciting new technology.
All our demonstrations will take place in a large marquee on Millennium Square.