Bristol Surfactant Research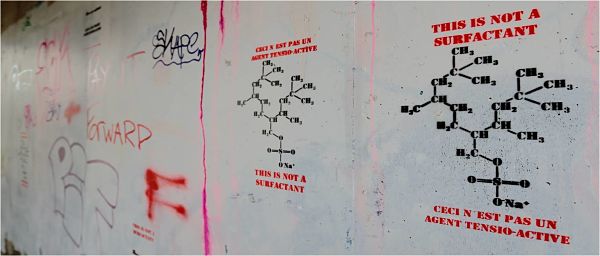 Graphical abstract for publication: Surfactants at the Design Limit
Bristol Surfactant Research (BSR) conducts research that spans colloids, surfactants, and applications of neutron scattering. The aim of the research is to improve understanding, applications and scope of Colloid and Interface Science, with particular focus on surfactants. In many diverse industrial processes you will find surfactants including detergents, oil recovery, agrochemicals, medicine and electronic inks, making them an important group of chemicals in today's society.
The head of the research group is Professor Julian Eastoe. There are several postgraduates each working on novel, cutting-edge research and we take a number of master students each year. To find out more about the group and the sort of research we do, click here.
Surfactants (surface-active agents) are organic molecules that, when dissolved in a solvent at low concentration, have the ability to adsorb (or locate) at interfaces, thereby altering significantly the physical properties of those interfaces.
Colloidal particles are very small (typically 10 – 104 Å) and neutron scattering techniques provide the ideal tool for studying colloidal systems as the size of the aggregates and particles often fall within the resolution offered by neutrons.