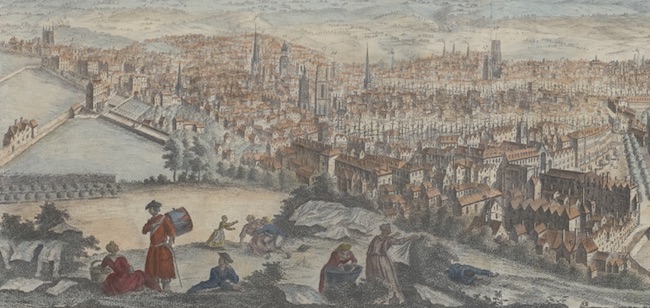 Early Modern Studies
The Early Modern Studies (EMS) cluster in the Faculty of Arts at the University of Bristol consists of a group of scholars from the Arts, Humanities, and Modern Languages, active in the renaissance and early modern periods.
The EMS purposefully puts no dates to its remit: where the 'early modern' or 'renaissance' begun and ended is entirely dependent on geography and discipline, and subject to unresolved debate; moreover, the members of the cluster are as interested in methodological, disciplinary, and chronological fringes, as we are in the canonical and central areas of the early modern.
The aim of the cluster is to draw together existing local cross-disciplinary activities at Bristol, organise social events, host internal and external speakers, support research initiatives, and advertise early-modern activity across the university and the city of Bristol. We also hope to strengthen connections with early modernists at neighbouring universities, especially within GW4.
EMS research
For an overview of the research activities undertaken by EMS members, including latest publications, public talks, prizes, projects, and more, follow this link.