Why study Anthropology and Archaeology?
Anthropology and Archaeology involve the study of humanity, society and culture, past and present, incorporating many different scientific and theoretical approaches.
Studying Anthropology
Anthropology is the study of how people behave and the complex interaction between biology and society, involving cross-cultural expertise. As such, there are many applications in the business and marketing world, with anthropology, for example, informing business-to-business communications and social networking, and how this affects commercial behaviour.
Studying Archaeology
Archaeology involves the study of past societies through their material remains and environmental context, and encompasses major questions about past cultural practices, on a local to global scale, as well as the responsible management of our shared heritage.
Skills you will develop
The skills you will develop – a wide range of analytical, practical and social skills – are easily applied to the workplace and will open up a spectrum of career paths to you.
From group work skills, verbal and written communication skills for technical and lay audiences, to IT, numeracy and data handling, archaeology and anthropology graduates are well-equipped to make significant contributions from their first day of employment. Last year, 85 per cent of our Anthropology and Archaeology graduates were in work or engaged in further study within 6 months of the completion of their degree (Unistats 2015).
Your future career
Destinations include professions in media, management, law, international development, social work, advertising and marketing, medical and health professions and the civil service.
Anthropologists and archaeologists are also sought-after within the international arena, including local and national heritage organisations, governmental bodies, intergovernmental organisations and NGOs, who seek expertise about heritage and tourism, human behaviour and responses to major world challenges, such as endemic poverty, climate change and global health.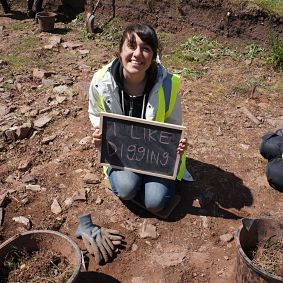 Become a Bristol VIP
Want more of an insight into life as a student at Bristol? Become a Bristol VIP.