View all news
Bristol is the only UK vet school to receive a 100% 4* rating for research impact in the latest Research Excellence Framework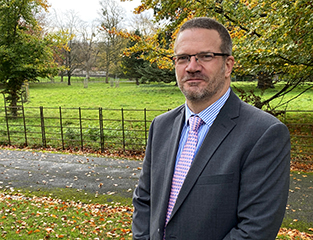 19 May 2022
Bristol Veterinary School's preeminent research has been formally recognised with 94% achieving the top 'world-leading' 4* rating or 'internationally excellent' 3* rating in the latest Research Excellence Framework (REF) results. Significantly, Bristol Vet School was the only UK vet school to receive a 100% 4* rating for research impact, 'outstanding in terms of reach and significance'.
Tim Parkin, head of the University of Bristol Veterinary School, said: "Bristol vet school is very pleased to see our rankings continue to improve in UoA6 in REF 2021. These results reaffirm our vision to be a veterinary school recognised for the delivery of world-class research that positively impacts animal health and welfare, to promote a healthy society."
The University of Bristol as a whole has been ranked fifth for research in the UK, with a remarkable 94% of its research assessed as world-leading or internationally excellent.
REF 2021 is a UK-wide assessment of university research carried out by the four UK higher education funding bodies. Its aim is to secure the continuation of a world-class, dynamic and responsive research base across the full academic spectrum within UK higher education.
Overall, 57% of the University's research achieved the top 'world-leading' 4* rating, compared to a sector average of 41%. A further 37% of Bristol's research was judged to be 'internationally excellent' and received the 3* rating.
Read more about the REF 2021 results for Veterinary Sciences