Strategy implementation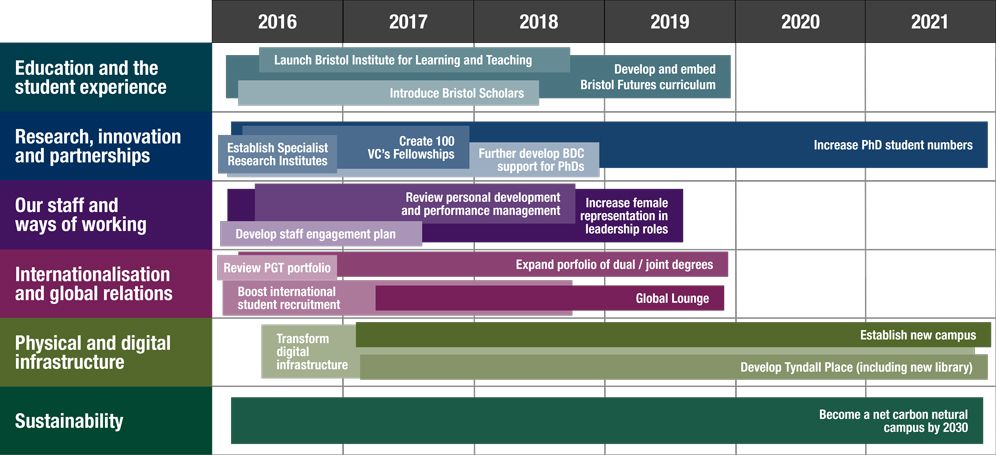 Our Strategy was launched in 2016 and provides a roadmap that sets out our goals in six key areas. Here you will find a timeline for implementation (PDF, 16kB) and updates on our progress as we put our strategy into effect over the next seven years.
Latest update: September 2017
Senate House - on the brink of a new era
We are about to begin a programme of major redevelopment of our Clifton campus as a key part of the University's strategy. This means we must empty Senate House for refurbishment by Easter 2018, so that it can be repurposed into a new student resource centre.
In the coming months, there will be a series of moves of staff currently based in Senate House - including Academic Registry, HR and Finance amongst others - to alternative office locations across the campus. These moves create an opportunity for us to provide improved office layouts, technology and equipment that will enable relocated staff to adopt new ways of working.